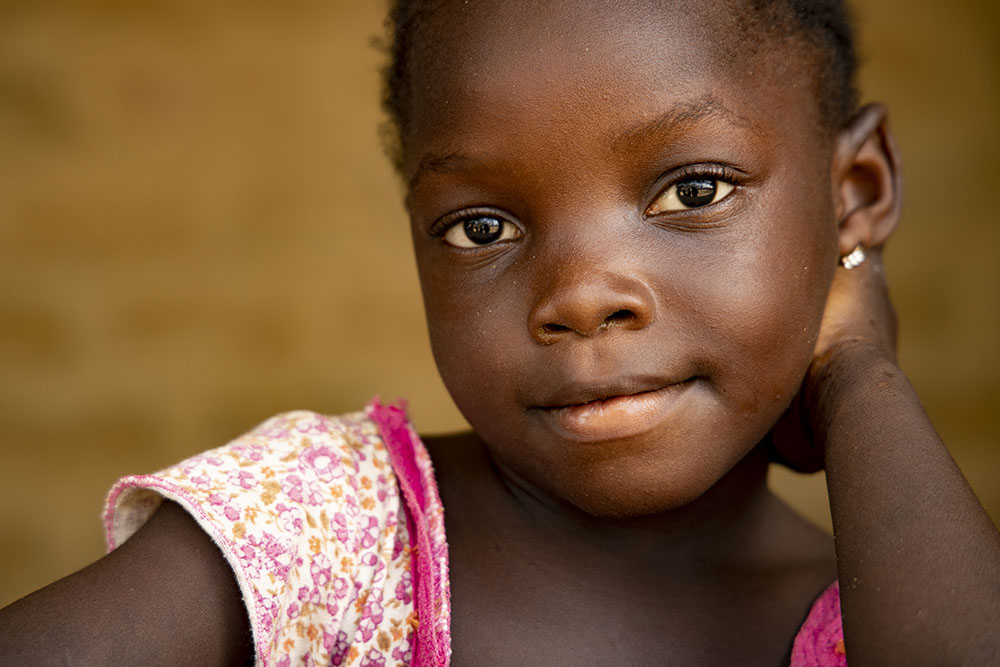 Hi there,
Talking with Abubakkar, I was reminded of the life change we are bringing. He told me how before he came to Home Leone, he had not had a job in over 6 years. Every year his "house" was flooded and much of what he had destroyed. He feared for his and his family's life. I have stood in these shacks with tearful families and water above my knees. Each rainy season, more become homeless and misery pervades such places where death comes early. He had a date with Destiny (village) and those fears are gone!
In the UK we hear how we need to build 300,000 homes a year, prices are rising and causing hardship for many.  This many houses would solve a whole nations core shelter problem.
From this…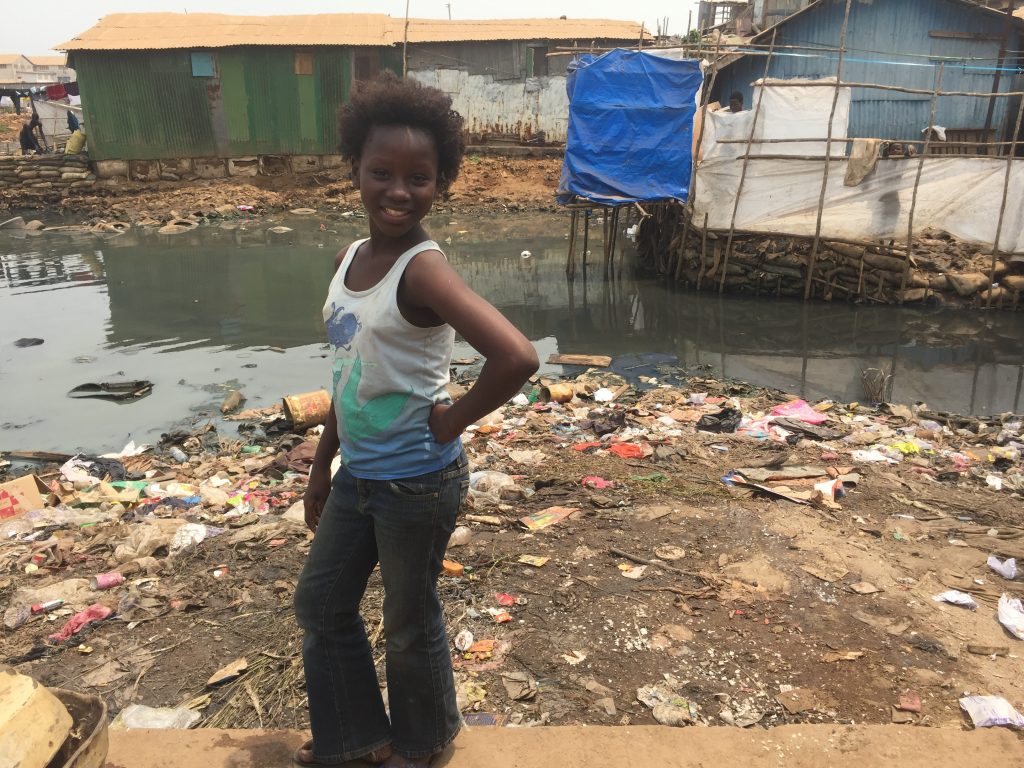 To this.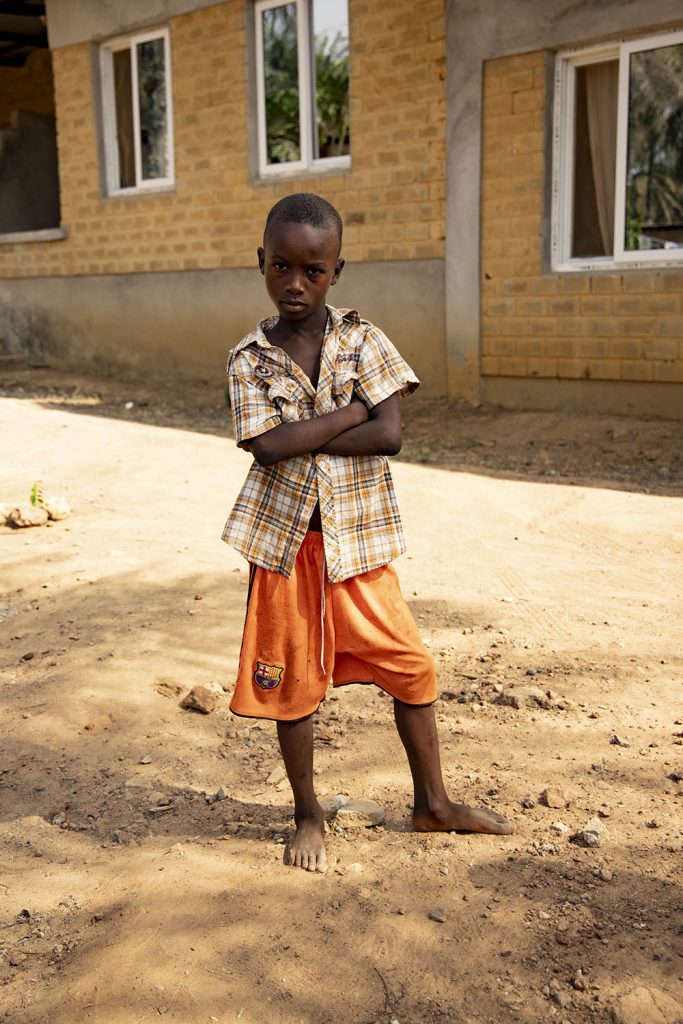 Just think what your home is worth. Average house prices in the UK are £265,000.  We can deliver homes for less than £5,000 or less than 2% of an average UK house!  I talked to a friend who said he had £5,000 sat doing nothing in his bank account the other day.  I wonder how much money we sit on doing "nothing." We have so much and could give a family a chance at a life without the fear of flood and death? It made me think – Are my cash reserves too big?
From this…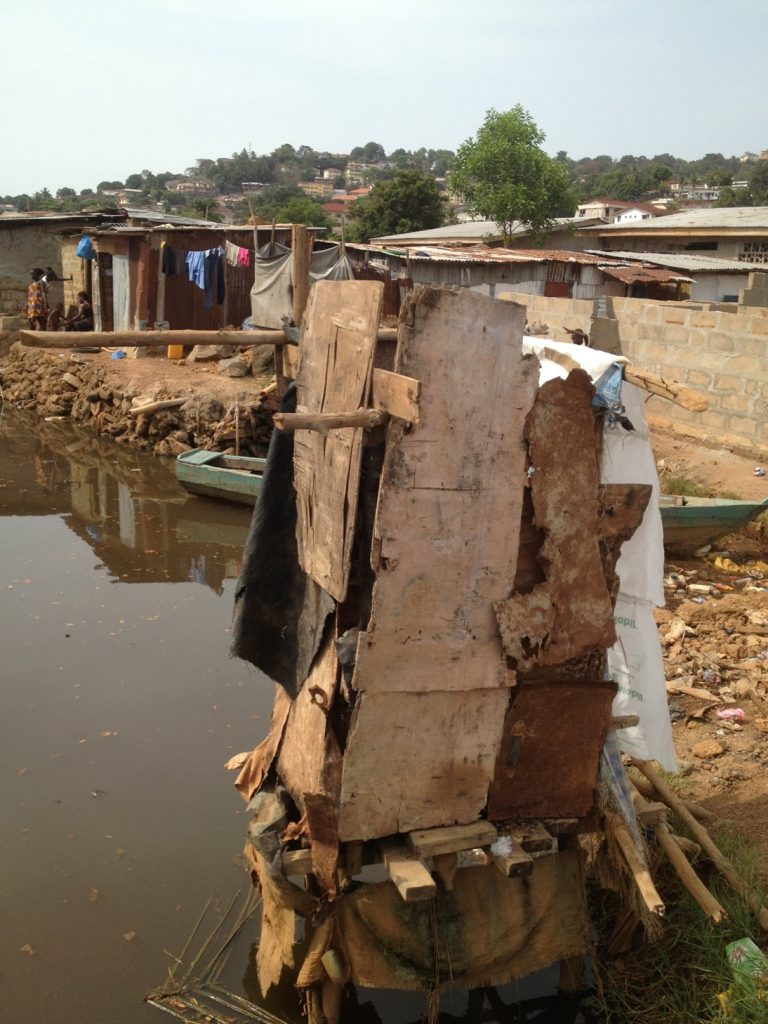 To this.
Sierra Leone remains a "red list" country which means if we were to go, we have to spend nearly £2,500 in a hotel on return. This means the cost is prohibitive at present. The impact of these rules on such poor nations is perhaps hidden yet are so real for its economy and our ability to bring the urgent help. The COVID 19 legacy is reaching to 2022.
We are thankful to God that each month we make small steps. Do pray with us that with the amazing foundations in place, we can soon make big ones!
Thank you for your love, prayers and support, it makes a difference.
God bless and with love

Nigel Hyde
Chief Executive 
A New School Year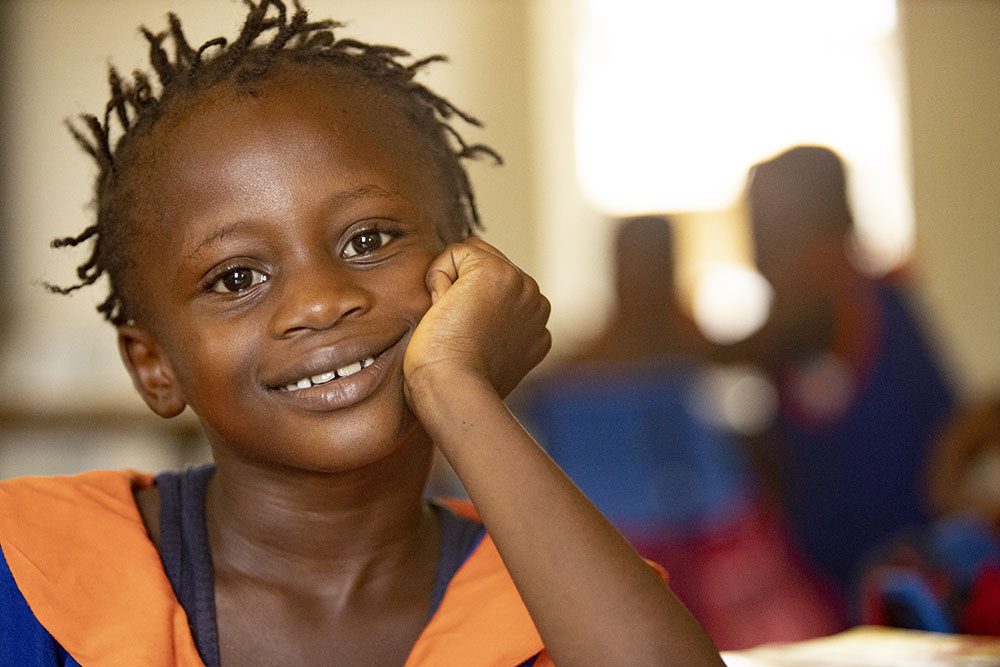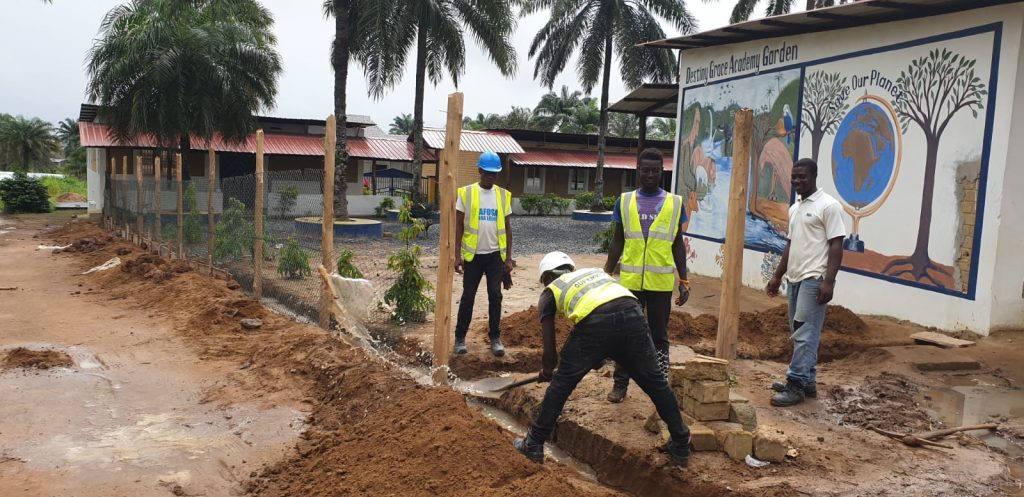 The Primary school returned this month, and our 7 classes mean over 200 children are now getting an education, that otherwise may not have done.  About half are from our Destiny Village and half from the surrounding areas.  We are also recruiting a strategic leader who will head both the new junior secondary school, opening next year, and the primary school.  Pictured above is a new fence going in to keep the children safe at school.  This was donated by a local farmer and shipped in one of our containers – a wonderful help.
Fund Raising in the Community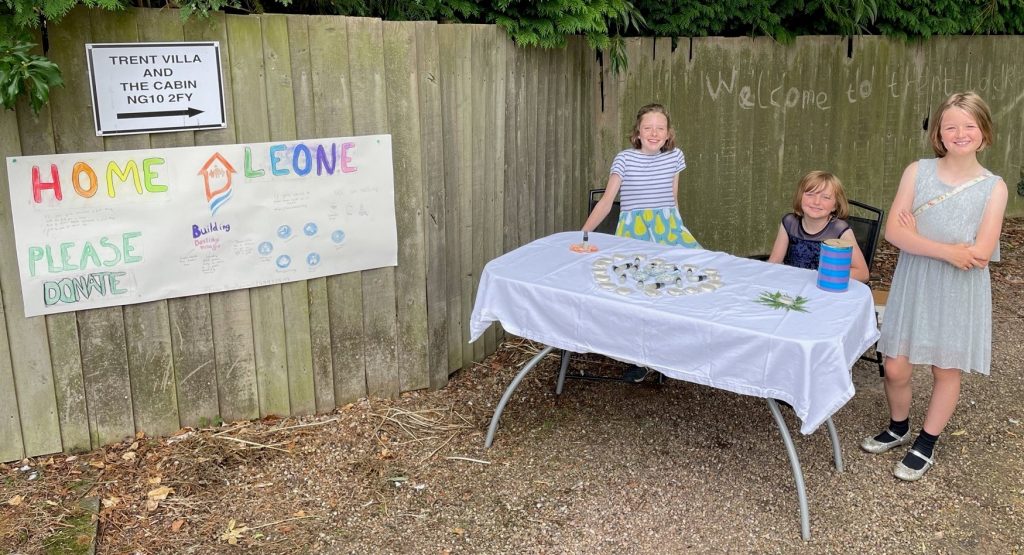 I just love it when the younger generation get to understand how they can be part of a movement that can literally improve the lives of some of the worlds poorest.  Thanks to the Ingram family in Nottingham who had a wonderful sale to raise some funds.  It reminds me of the starfish story where we can make a difference to one person at a time.  This is true globally as much as it is for our neighbours
New designs for Lower Cost Housing – A Plan for our first 2 – storey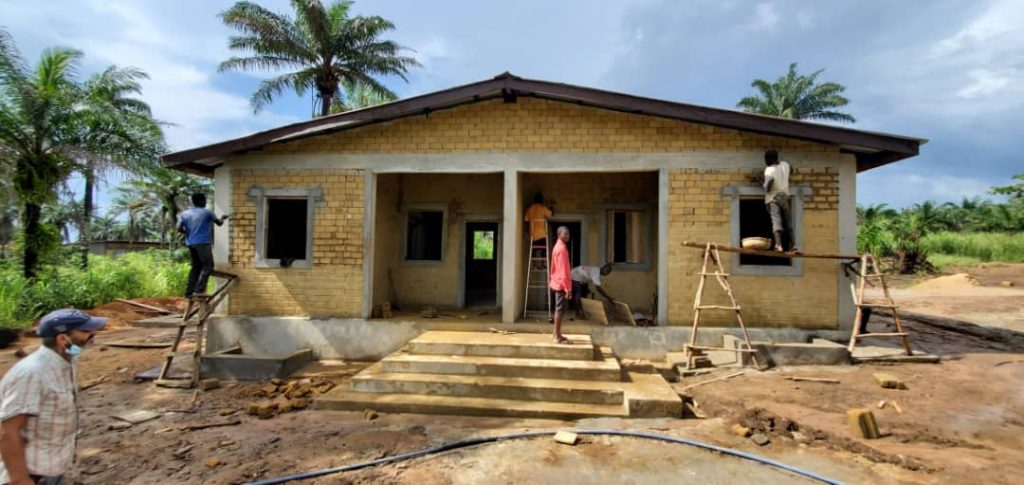 Having completed our pilot "Dove House" of our new generation of homes, we recognise that particularly in the dangerous areas of Freetown, land is at a premium. We have therefore designed a 2-storey house that will use less land but provide appropriate family accommodation. This pilot we are calling "Eagle House."
Designing 2 storey in local materials and this environment at a very low cost is challenging. The cost of commodities, such as the tin we use for roofs, is soaring across the world and proportionately hits countries like Sierra Leone hard. Designing wood to avoid the expensive concrete requires innovation. We have come up with a design and hope to find the money to test this by building the first 2 homes.
At present there are no minimum housing standards in Sierra Leone. We hope our innovation will great ideas that mean many thousands can be housed in the years to come. We also have plans to pioneer larger 3 and 4 bed homes and 1 bed apartments.
Sharing Donations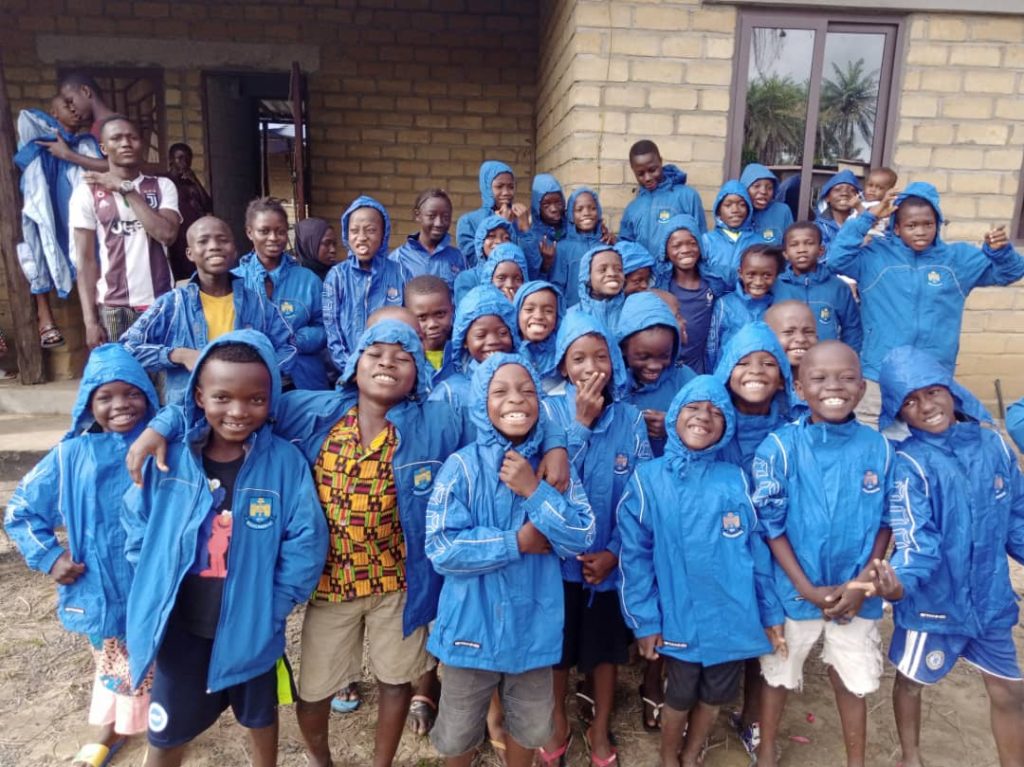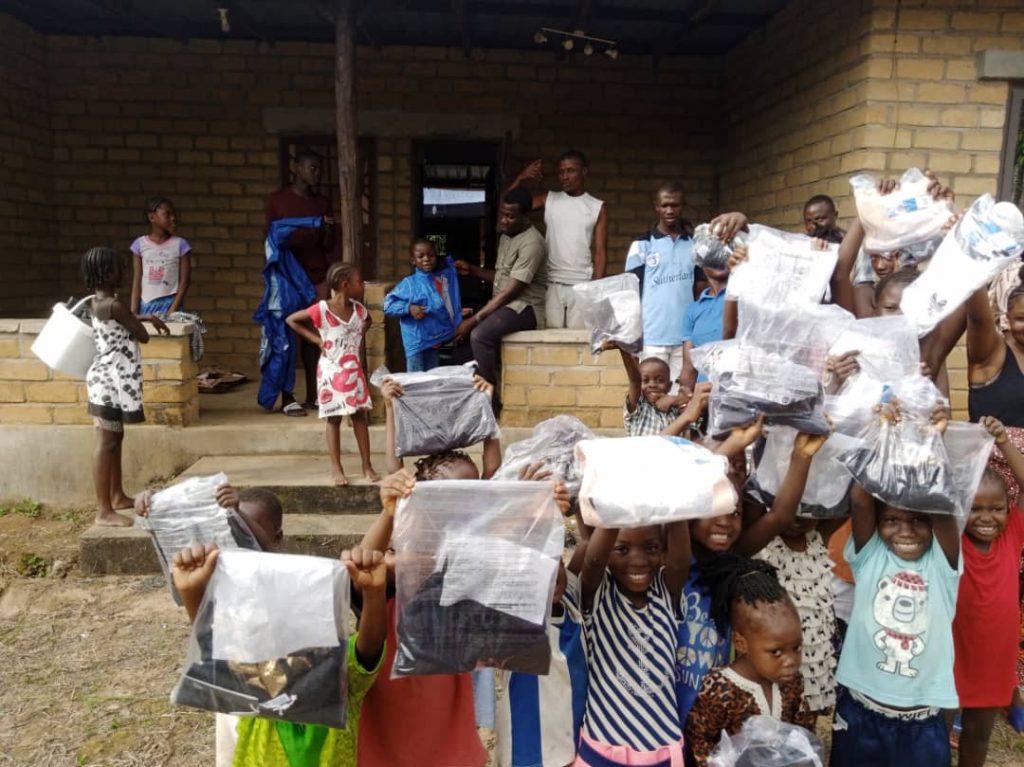 Wonderful groups like Sussex to Africa (including some fabulous Brighton and Hove Albion kit), ShoeAid and others, enable us to share clothing resources with children and adults in need across the country.  We are deeply grateful to those who give, and the joy can be seen.  
Partnering with Don Bosco in Low Cost Homes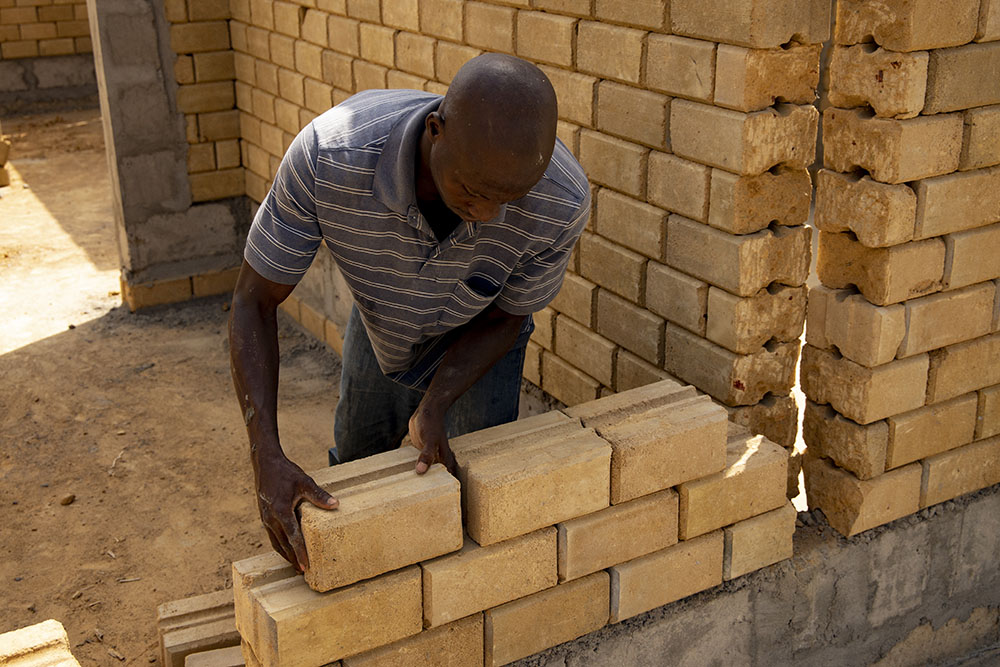 We are working with Don Bosco, a significant NGO in Sierra Leone to build homes for those exiting slums.  We have agreed to build the first 7 "Dove Houses" over the next 4 months. This is exciting as partnering with like-minded people is such a privilege and gives more application of our new design in trying to drive down costs of housing, notwithstanding we have the same challenges with commodity prices in Sierra Leone as we do in the UK.  This has particularly hit the roof cost (made of tin).  
Water Bagging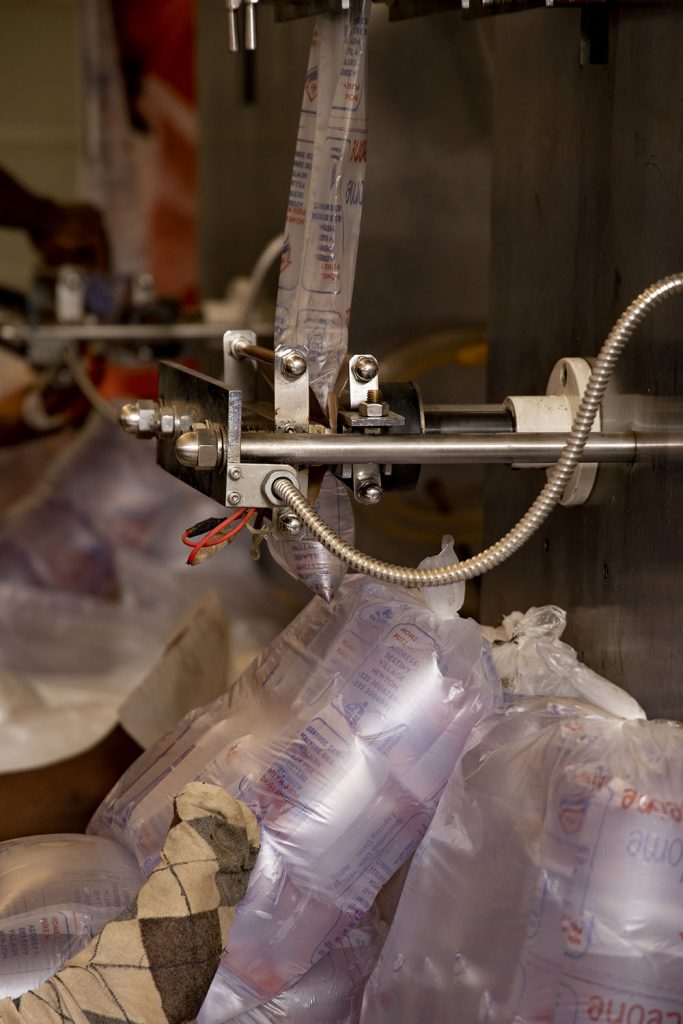 Jagtar has been repositioning our Water Bagging work and we now have 3 small container outlets selling the bagged water.  Demand starts to increase now the rains are diminishing and this "women's business" is starting to develop.
Baptisms
What a great day as 8 people from Destiny Community Church were baptised in the water in the dam we built in the village.  The water is also used by local communities to wash clothes and themselves and is another we contribute to the wider environment.  We are also thankful to Trent vineyard who send a wonderful PA system to equip the church outreach and services.
Ceda Children's Home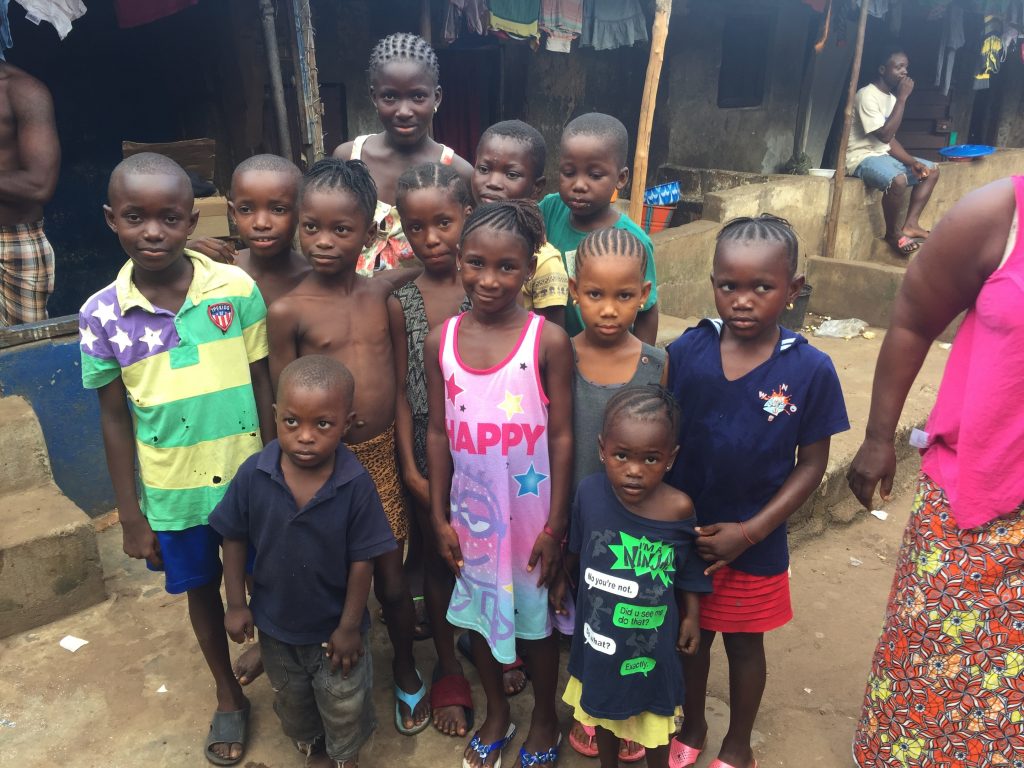 We have partnered with others like BuildAid in Norway and Russ and Kat from Sussex, in developing the facilities at a neighbouring local children's home.  Having improved water supplies, roofing and bathrooms, huge amounts of furniture, particularly beds have just been delivered.  Russ and Kat acquired much of it through Freecycle, proving that there is so much value in our surpluses here.  The difference, to see how these children now live, compared to a couple of years ago, is simply profound.