About Us
Our History and Experience to Lead
Home Leone was founded in the UK on 2 April 2014 and achieved UK charity status in August that year. The Sierra Leone NGO was registered on 10 June 2014 and USA 501C3 registered in November 2018.  It builds upon a rich history of overseas infrastructure with community and social development, volunteer and team building experience.
Nigel Hyde MBE, Home Leone's Chairman and founder, previously established and built the charity Mission Direct (www.missiondirect.org) from 2004-2014. During his tenure, Mission Direct enabled over 3,000 volunteers to make a personal difference in the lives of the world's poorest people throughout 14 countries. Building nearly 100 classrooms, over 200 homes, and countless clinics, toilets and wells, thousands of lives are radically improved.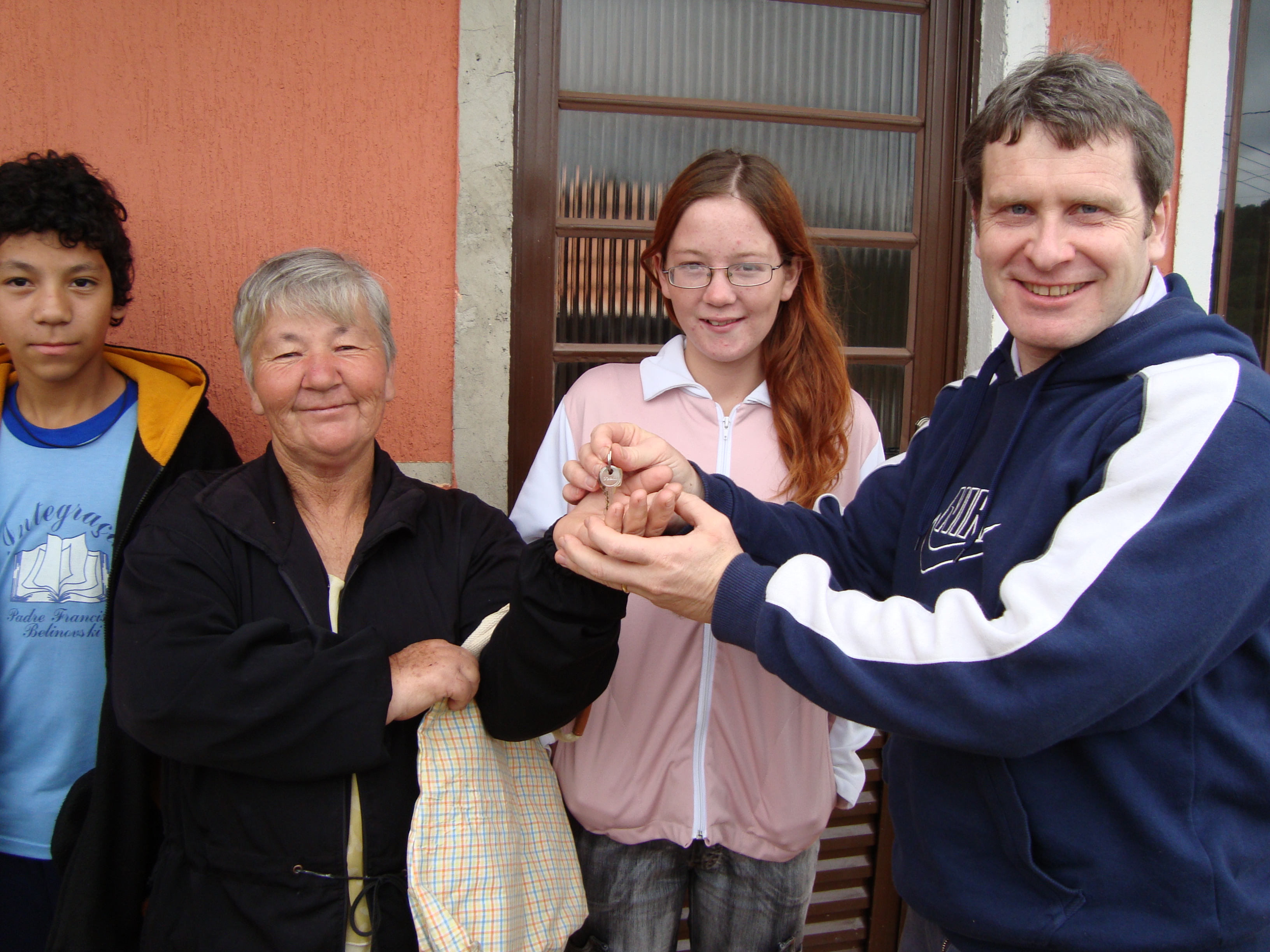 The legacy upon which Home Leone is based, is profound.  Many volunteers went on to start other social enterprises, discover what gives their life meaning and deliver vital life change to hundreds of thousands.  The infrastructure endures as by working with outstanding in-country partners, thousands of children get an education, people have fresh water or live in a healthy home not a slum.  On this firm foundation sits the rock that is Home Leone.
In 2014, after passing Mission Direct to new leadership, Nigel established this new and exciting vision.   By delivering a holistic, sustainable, project in one country, the model can be replicated across Africa and the world.
So why Sierra Leone some ask? For Nigel, the problems the people face daily are the worst he had seen on earth. The people in a country that has faced civil war, natural disaster, Ebola and COVID 19 and has little government resource or infrastructure simply needs God's love and our support.  This initiative is unique in the country.
Home Leone is a cost-effective, holistic, sustainable, innovative venture. With Nigel's dynamic leadership, along with the dedicated support of volunteers and staff, Home Leone is truly transformational in the communities it reaches and the lives it touches.
Why Slum Clearance?
The developed world must make a "paradigm shift" for the world's poorest.  We cannot be idle or indifferent whilst so many millions live with such appalling housing conditions.  This affects every part of their all-too-short lives, with related poor health education and unemployment.  A place where death comes early to many.
This initiative addresses all these issues in one concept, helping others to help themselves, going from the old proverb "teach a man to fish," to "there is a lake over there."
The Urgency
In September 2015, devastating floods left thousands of slum dwellers homeless as their shacks were washed away.  In 2016, the government demolished some slums in Aberdeen again leaving people homeless.  In December 2016 a fire in the centre of Freetown wiped out the hovels that over 1,000 people called home.  In 2017 Sugar Loaf mountain collapsed killing over 1,000 and the 2019 floods again killed some and reminded us of the sea and hillside dangers. In 2020 many died in floods. In 2021, 1,589 families lost their homes in the Susan's Bay fire.  In 2022, over 90% of many slums were flooded.  The Urgency for action is now.  We know what to do, we just need the resources to do it!