Leave a Legacy to Home Leone
Call 01489 325193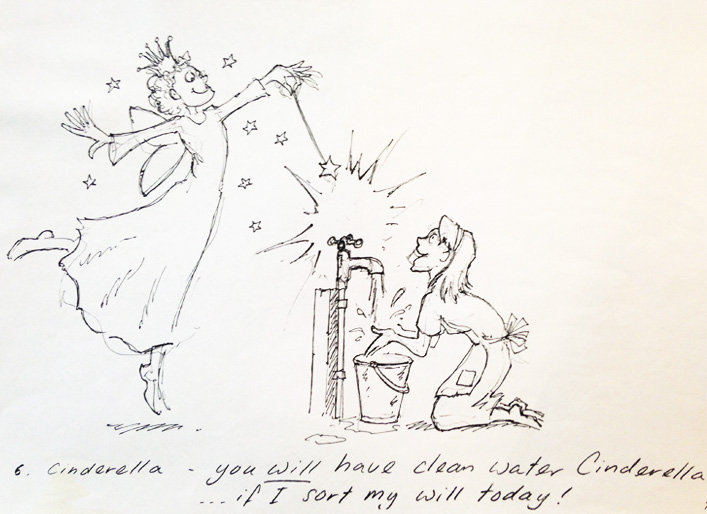 Your legacy gift to Home Leone, will radically improve slum dwellers lives. A part of you will live on through your kindness. We are so grateful that you are able to consider those we serve in this important statement of your intentions.
First, work out what you've got. To begin with, start by simply listing everything you own – including savings, possessions, property – and their approximate value.
Then list the names of your relatives and friends – people you want to include in your will. Consider what charities you may be able to help. If you have younger children, consider who will be their guardians. Do think carefully over what you leave to each one. Once you have that detail you are ready to make an appointment with your solicitor.
The kind of gifts you can leave to Home Leone
A share of your estate (Residuary Legacy): Once you've worked out what you're leaving to family and friends, you can donate a share, or all of what's left.
A specific sum of money (Pecuniary Legacy): If you want to leave a lump sum to Home Leone, you specify this amount in your will.
A specific item: a car, painting, or any item that you think will be of some value to Home Leone's work when sold.
If you already have a will
If you now want to leave a legacy to Home Leone, there are two easy and quick ways to change a will:
Draw up a completely new one. A new will automatically replaces a previous one, which becomes null and void.
Draw up a Codicil (which means 'amendment"). This document adds to or alters an existing will. You simply state what changes you wish to make to your original will, but be sure to take advice as to ensure it is legally binding. We'd recommend you check with a solicitor.
When completed, a codicil and the original will now together become your new and up to date will. Drawing up a codicil costs less than a full will. Many charitable gifts are included in a will by way of a codicil.