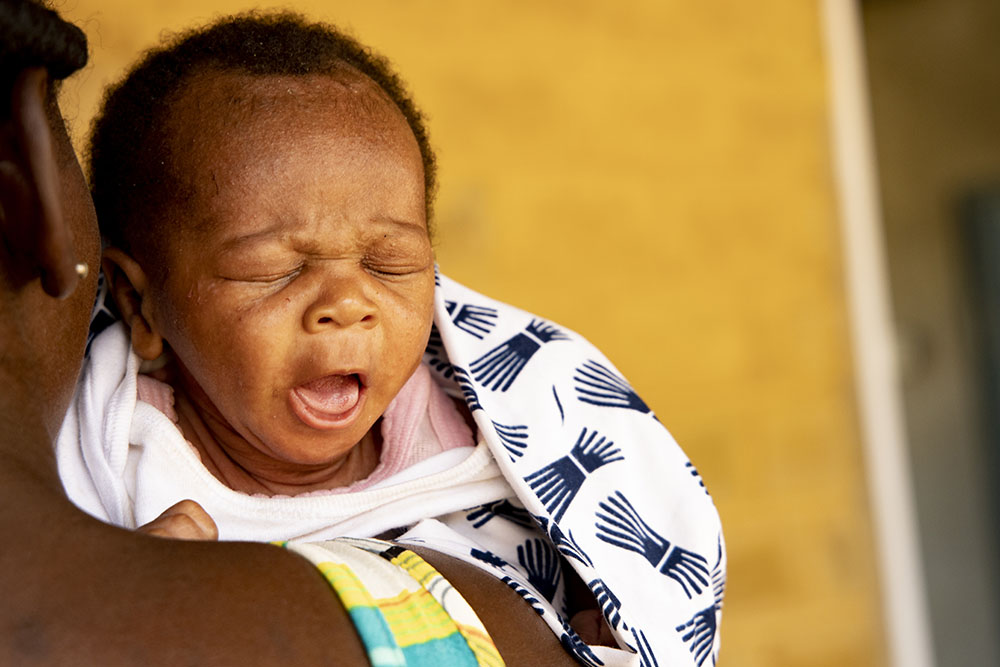 Hi there,
In April I was able to revisit Sierra Leone, the first time in over a year. It is extraordinary how things continue to develop despite this very difficult worldwide pandemic.
I was talking with some of the residents and a couple of them explained life before and after their move. One noted how he had been unemployed for 6 years. During the rains he got so little sleep because of the fear of his house filling with sea water. Fear is a powerful emotion and sadly dominates much thinking, which is exhibited in some difficult behaviour. You know, we can build all the homes in the world, but this is all about people, all about the transformation and delivering what is hoped for, once the shelter, food and our basic needs reach stability.
I wonder what fears you live with today, or have you found freedom in the way you see things? We are partnering with a new program (see below) that helps our residents grow such that not just their bodies, but their hearts are relocated.
As the rains approach and no doubt, more will suffer in their "homes" this summer, the necessity to move, one person at a time, has never been more urgent.
Thank you for your love and support, it keeps us going and makes a real difference.
Love from

Nigel Hyde
Chief Executive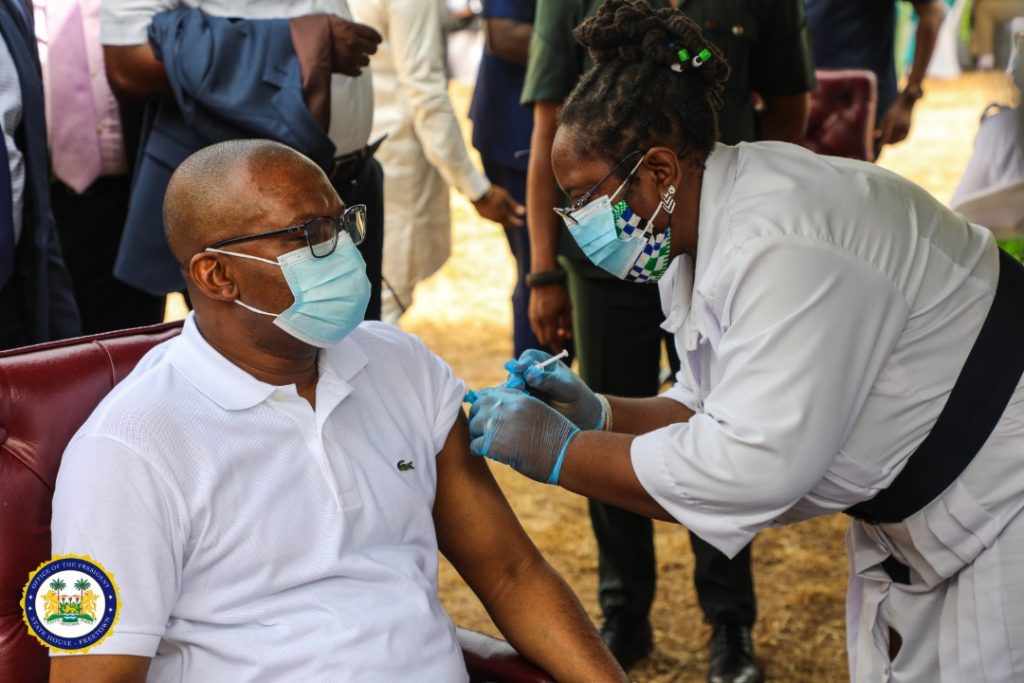 Managing a COVID outbreak in a village asks so many questions. One person tested positive and then the whole village was tested. We were told 15 residents have it – yet all have no symptoms! The army came to take them away to isolation which caused an uproar. We settled on agreeing with the army to isolate the 15 in unoccupied houses. It has proved so difficult to have people follow the rules to isolate as they don't want to comply with the rules. We have had to find additional food to try and keep the people separate. After a few days the government sent some food as well which was a real help.
Despite residents training, few understand all the COVID implications and procedures.  None we know of have been vaccinated but like 82% of the nation, most people are under 40.  Our village church stepped in and wonderfully gave residents some food.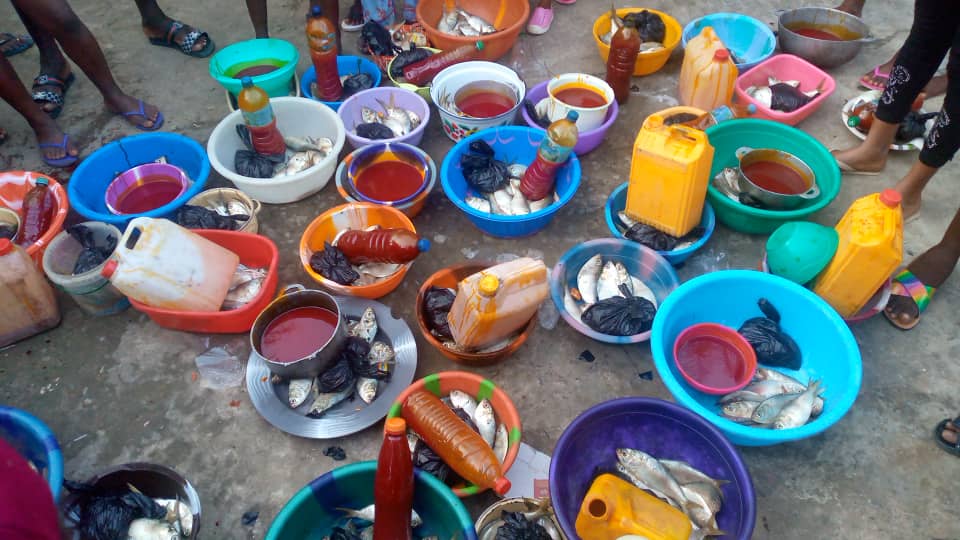 Mike Morley, our logistics and procurement manager and his team, have done an amazing job managing things.  He had a positive and negative test but feels well – how reliable are which tests we ask?  Joe, Sarah, Andrew and Moses have had it quite badly but pulled through and are now out of isolation.  Do pray for Andrew in particular, who is finding it very stressful.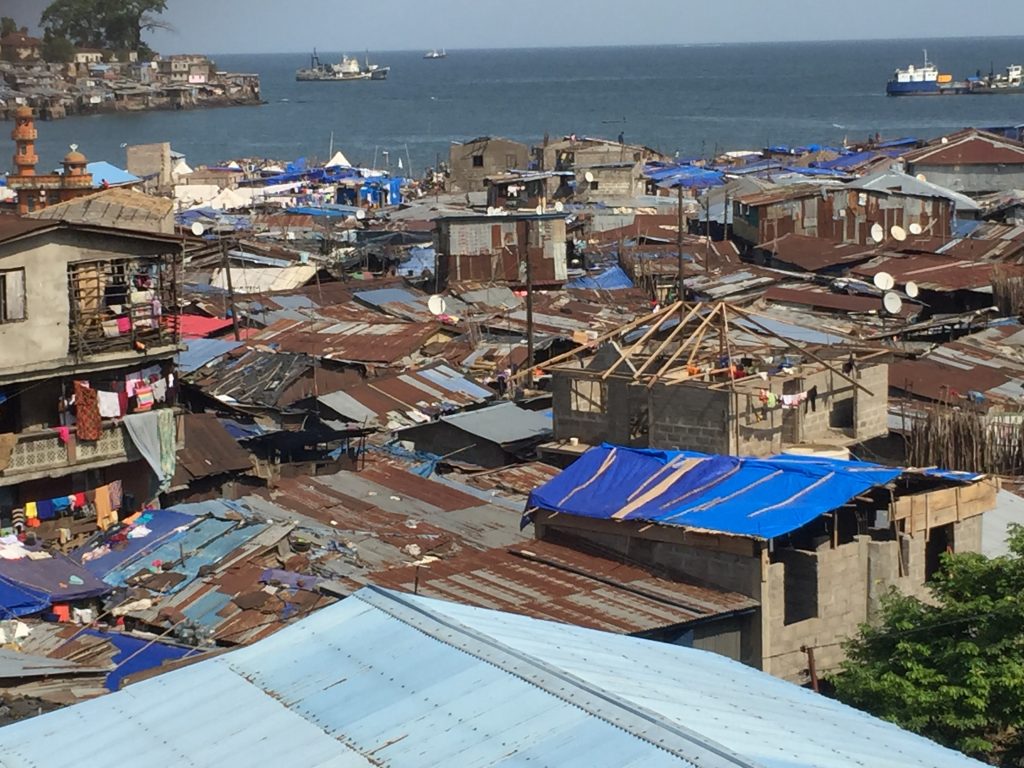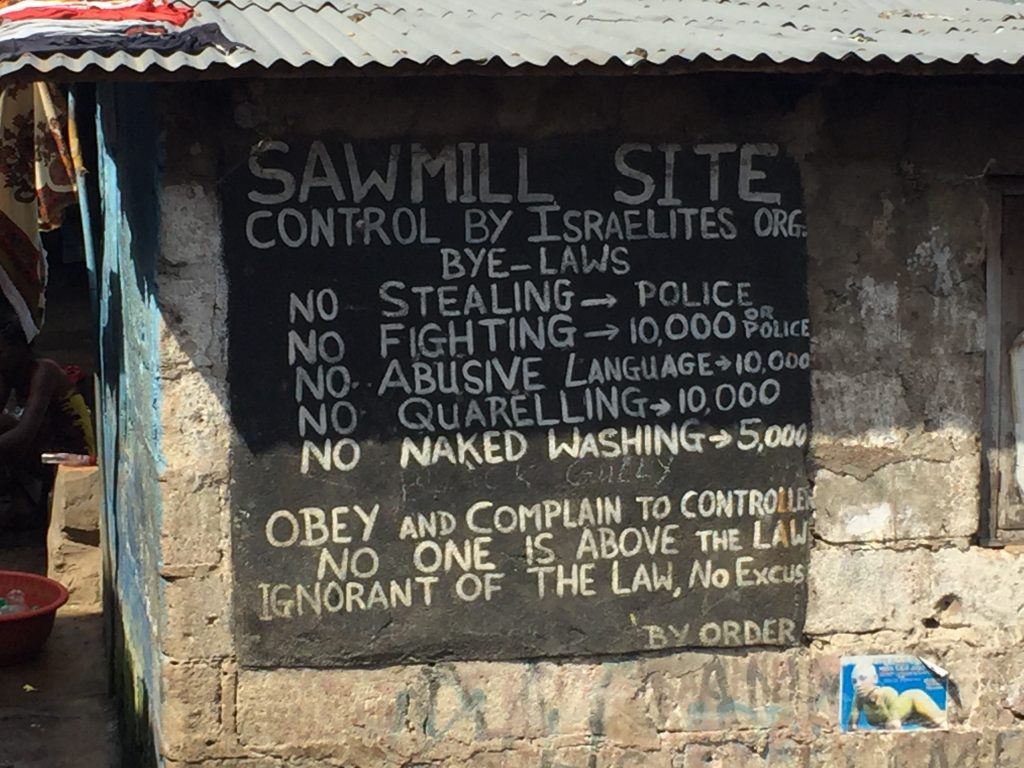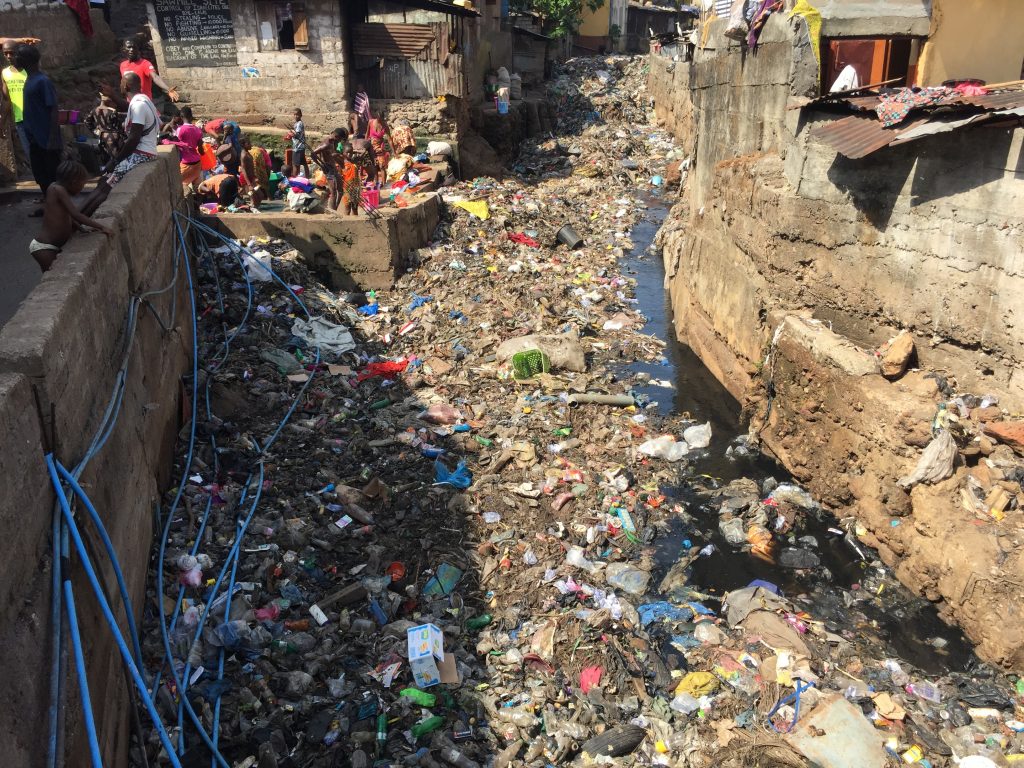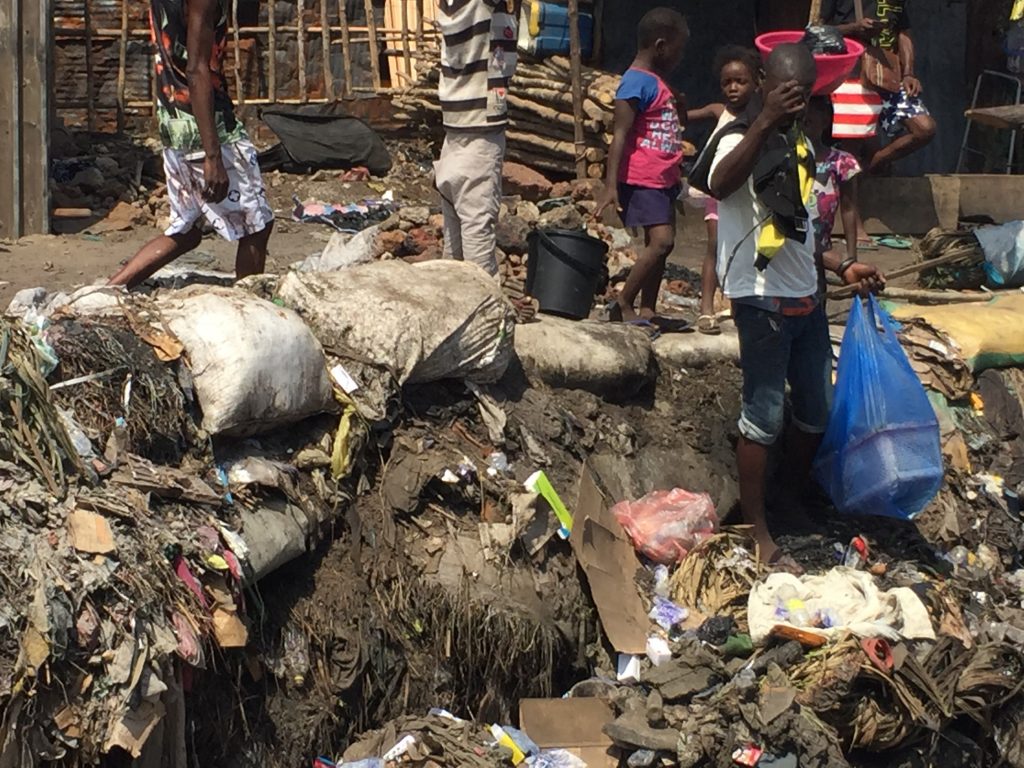 In March there was a horrific fire in Susan's bay as, yet another disaster visited the slums. We visited in April and learned how 1,597 families or nearly 7,000 people had lost their homes. Some pictures above show how people live. We talked with the people, many under temporary accommodation just waiting for help. We met with the disaster committee and learned of their response alongside the larger NGO's. It is clear there is disaster fatigue growing as each year another thing happens and there are no clear systems and planning in place such that those effected have somewhere to go.
We made a number of offers to help including receiving some families, building a temporary village before the rains and more. As yet, we have had no response to our offers and as a small NGO what we can do is limited. We will move at least 12 families form there in the next couple of months enabling another 50 people to exit slums this summer.
This fire reminds us why the Lord gave us this vision and the urgency to find the resources to build out villages.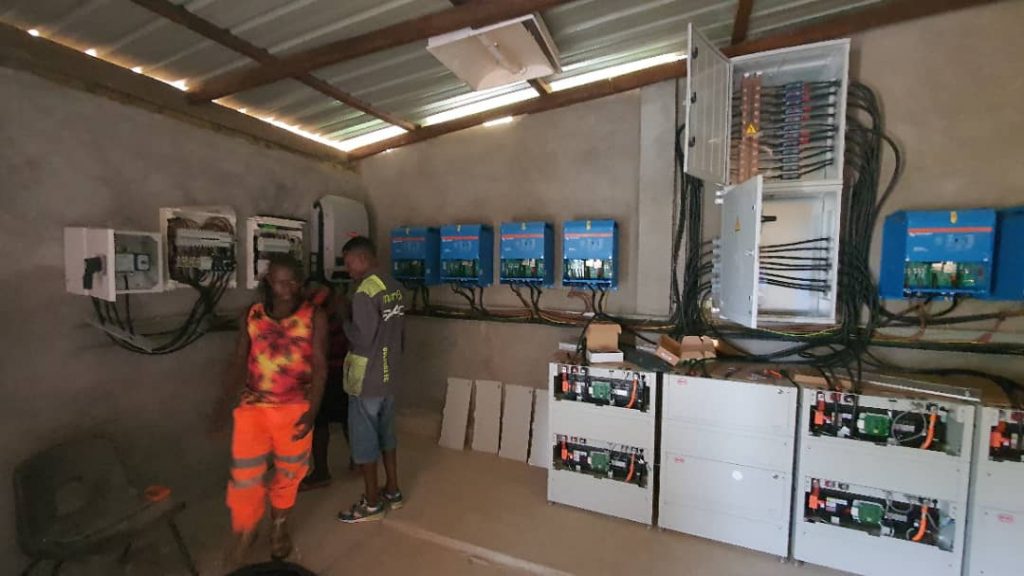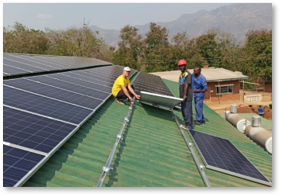 In June we hosted the engineers from EKI in Spain who came to help us set up the new solar farm on our land.  The 200 panels went on top of our business units and connect to a battery bank secured below.  This will reduce our power cost by over 80%.  We purchase a new generator for £7,000, thanks to a kind donor, and shipped it in the latest container which left last week.  We will need another one as soon as possible as our current generators are on their last legs.  We have meters in each home, and we are hopeful that we can extent the amount of tie electricity is available to residents.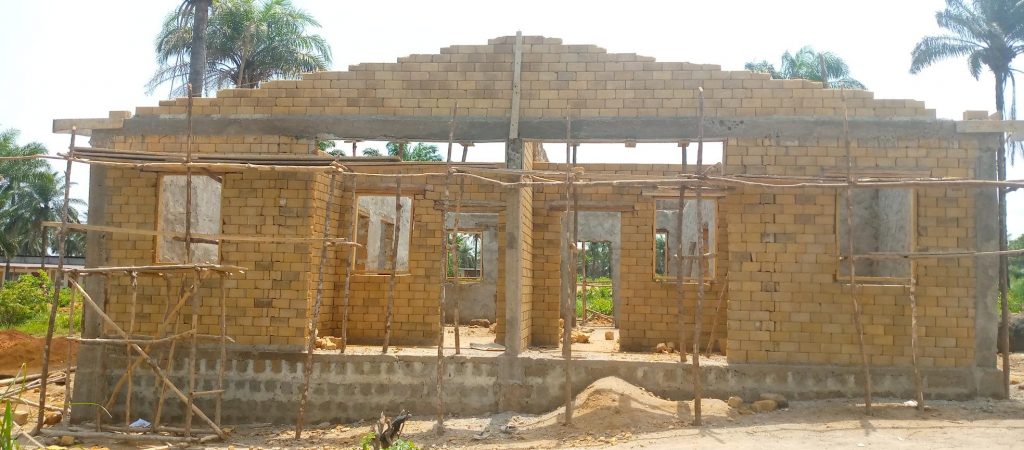 The first 60 homes have a direct cost on average of £5,950 ($8,000). In normal settings we would all think that's great and as they are incredible value for money, we should build many out. The trouble is that even that can be unaffordable in Sierra Leone to most of the population, especially where there is no capital or mortgage market. This also means if we can find a bank or fund who are interested in housing for the poorest, a viable economic model is possible for occupants to pay in full, over 20 years.
We designed a new (Dove) house and adjusted the specification to see if we can build a duplex for a direct cost of £3,500 ($4,500) per unit. We will know by the end of July if this is possible and so far, we are in line with budget. This pilot has wonderfully been funded by a group called Meal-a day who have been incredibly supportive of our work for a number of years. We are deeply grateful.
This particularly addresses the challenge others in Freetown face to design and build an affordable house as with nearly 1 million people in slums, a housing solution is so urgently needed.
We are also excited to note we are now partnering with Don Bosco, a significant catholic charity, with many similar aims to us.  They have seen our new Dove House and engaged us to level land and build the first 4 homes off plan.  The residents will be in their community and come from the slums.  This is a great win for all and immediately multiplies the effectiveness of meal-a-day's investment.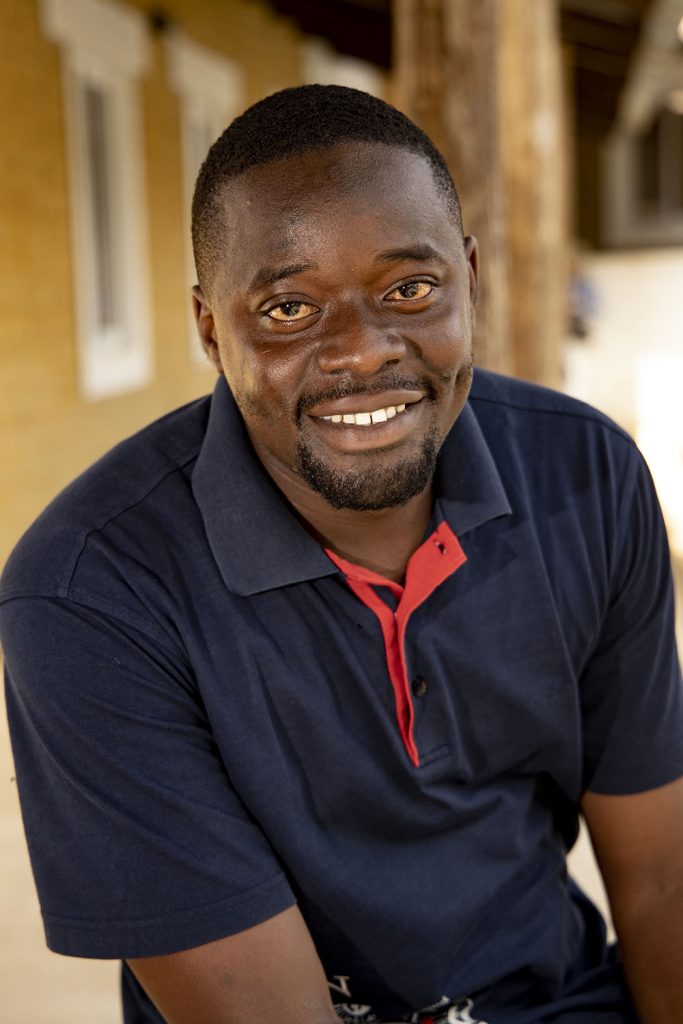 We are just working on our end of year financial statements. This is Kabba, our local accountant. They show our income during these COVID times fell by 42% to £450,000.  In many ways we have done well just to survive, yet our passion to help more calls us to press on in search of additional people and finance.  What we are doing here is sustainable and impactful.  Now we just need to accelerate the opportunity for people. We urgently need an accountant to volunteer with us.  If you know anyone who has tie and skill, please encourage them to get in touch with me.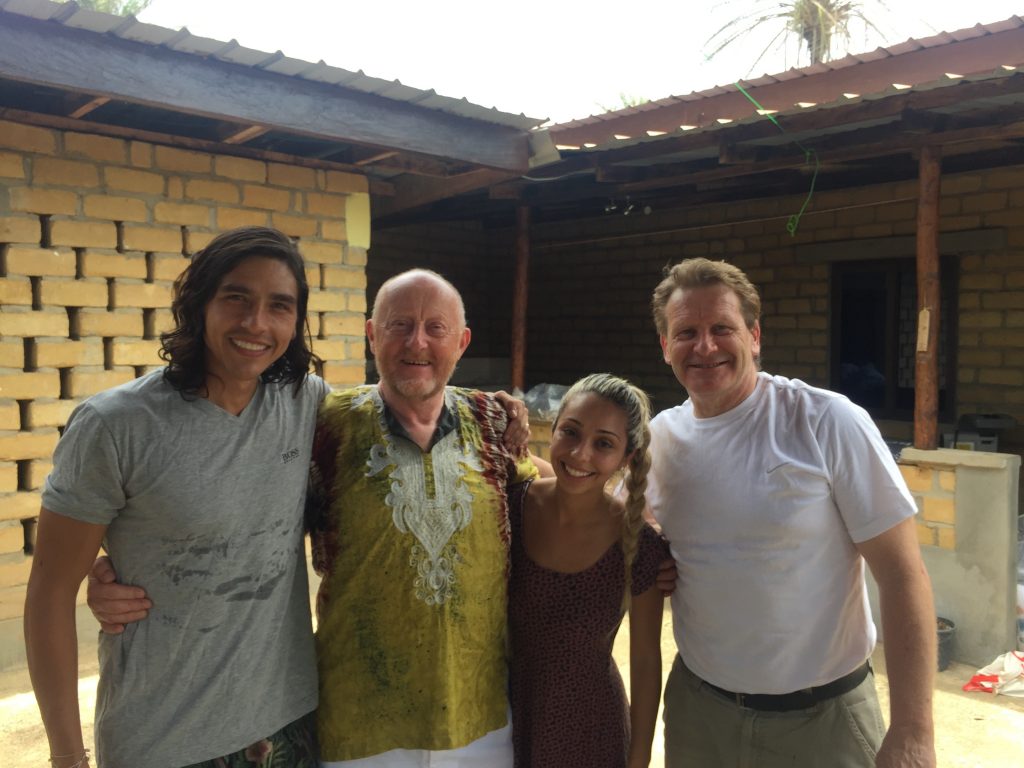 We were thrilled to meet Santiago and his wife Amanda from Brazil who introduced us to the Antivirus program. We met through our wonderful friends at Gateway Church in Dallas who also came with an inspiring visit.
This program is now in 58 countries and has seen significant life change.  Based on the book of Proverbs, it focuses on building character like identity, honesty, dignity (You can download the app at mission antivirus (need to get the English version).  People are facilitated to meet weekly in groups to discuss these character aspects.  They agree to a specific action and report on the effect.  The evidence shows significant life change from prisons and breaking cycles of corruption.  We can see how it affects the heart and not just brain learning.  This speaks to the behavioural aspects and challenges people face when leaving a life in the slums to a new opportunity.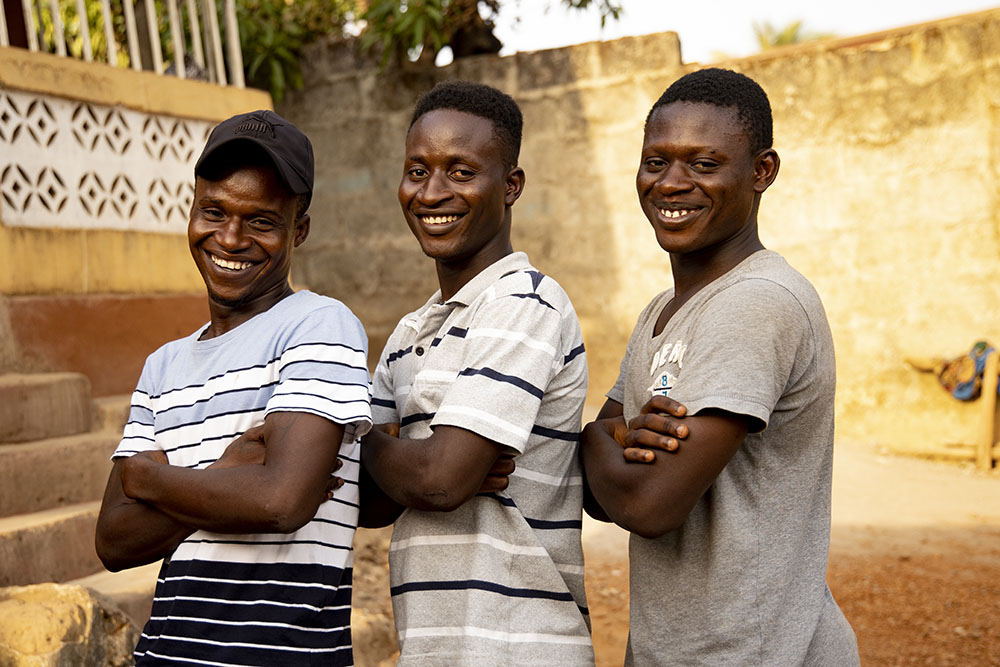 We have partnered with a wonderful group called Jobomax from the USA to buy land and build 16 quality homes to be available for sale.  The new land is adjacent to Destiny Village and provides us with some regular employment and the ability to train our people in "finishing skills" which will make a huge impact.  We are also looking at how they can market Dove Houses in the £10,000 ($13,800) range to grow opportunities for international people with relatives living in poverty to have a new home.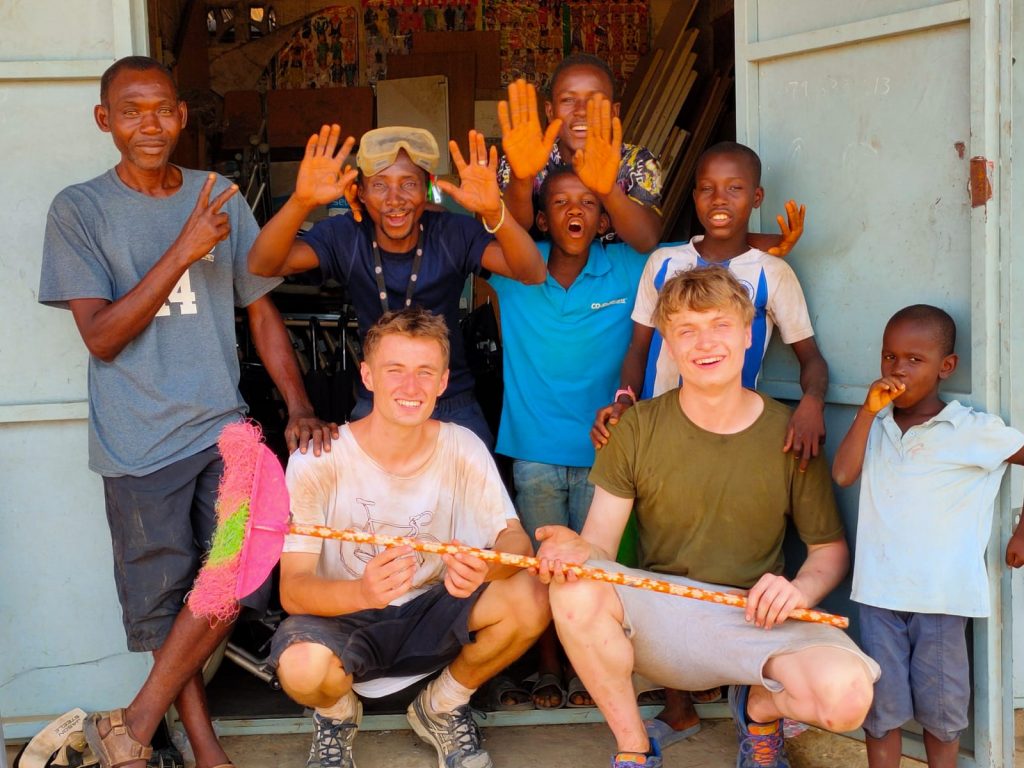 As COVID travel restrictions reduce maybe you would like to volunteer with us from a week to a long time. Just last week Jagtar from Surrey joined us for 6 months and is helping us re-engineer our business and livelihood programs.
We can host you individually, or if you would like to bring your company, school or church we would love to host you.  Do get in touch at nigel.hyde@homeleone.org.  Whatever your skills we can use you.  We are in particular looking for a COO, an accountant and builders to spend longer time out there.  Do pray for us seeking these people or consider coming!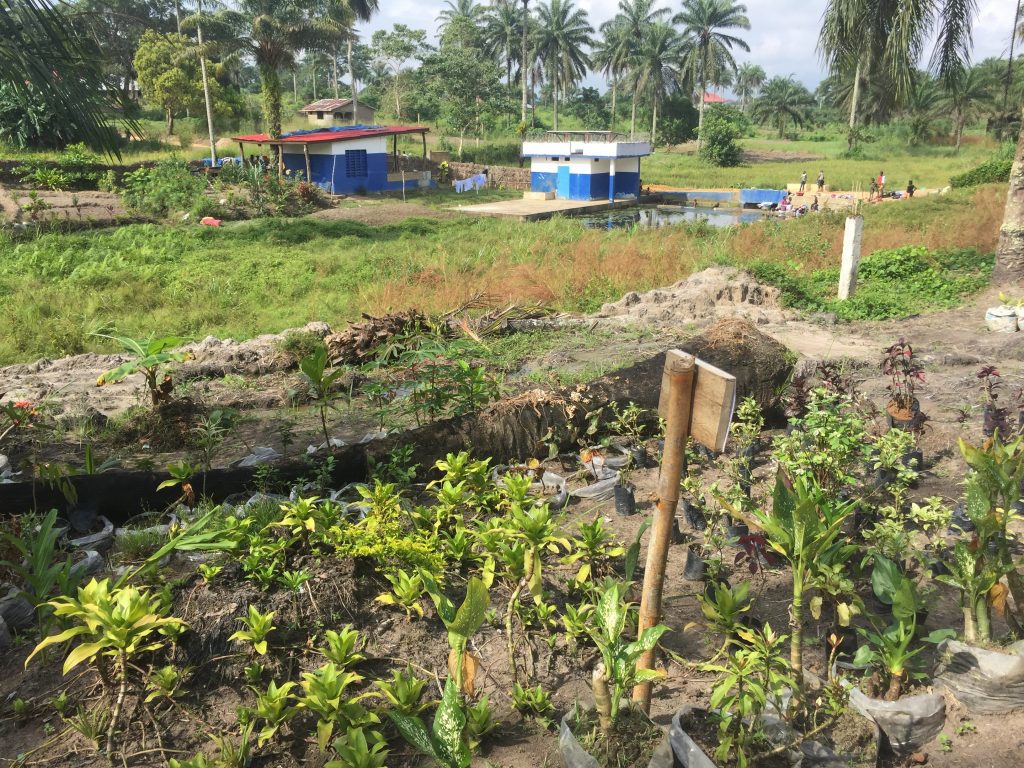 We are excited to have come to an arrangement with Boku Harvest who will be building some poly tunnels on our land to grow vegetables through using hydroponic techniques. This is an exciting venture offering 5 jobs to start with and has the ability to develop a range of additional agriculture initiatives which will be core to our long-term vision as it creates many sustainable jobs.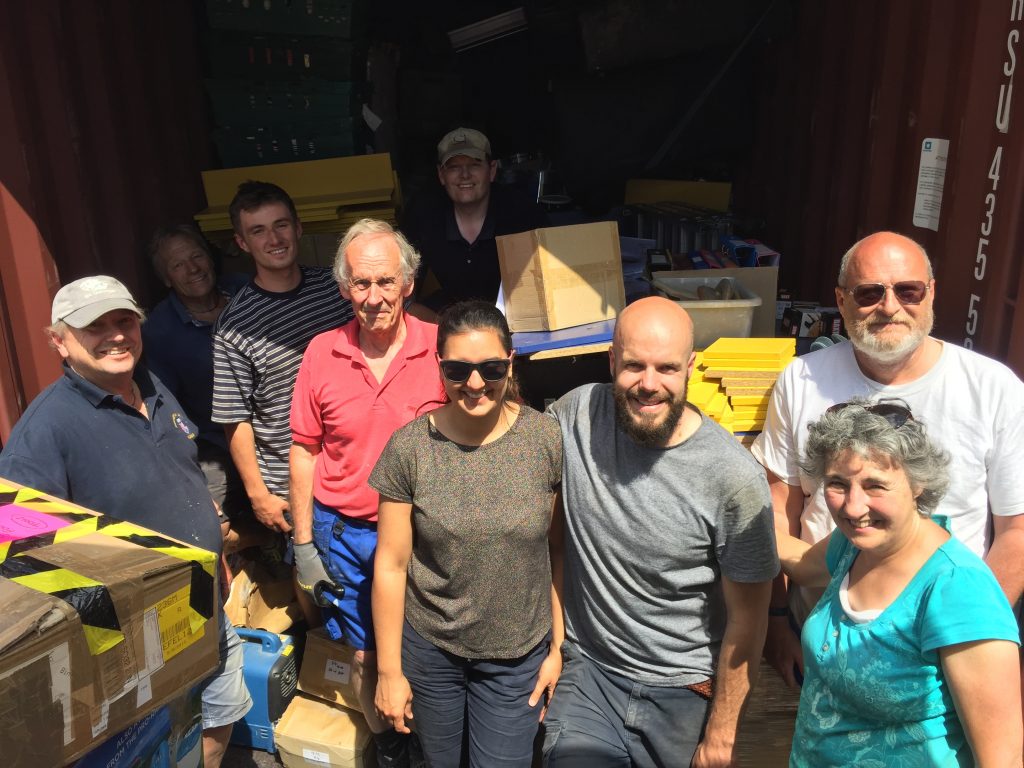 Last week we sent our 14th container to Sierra Leone. This was half filled with beds and equipment for a children's home nearby. Just another impact Home Leone has in helping the wider community. Huge thanks to Sussex for Africa, Work Aid, the people of St Peters Church Bishops Waltham, Shoeaid, Colour supplies in Hemel Hempsted, a Notts school who sent library shelving and our wonderful other helpers, especial Doug and Nigel from Nottingham and Russ and Cat from Sussex.
If you would be interested in helping us find gifts in kind then do get in touch.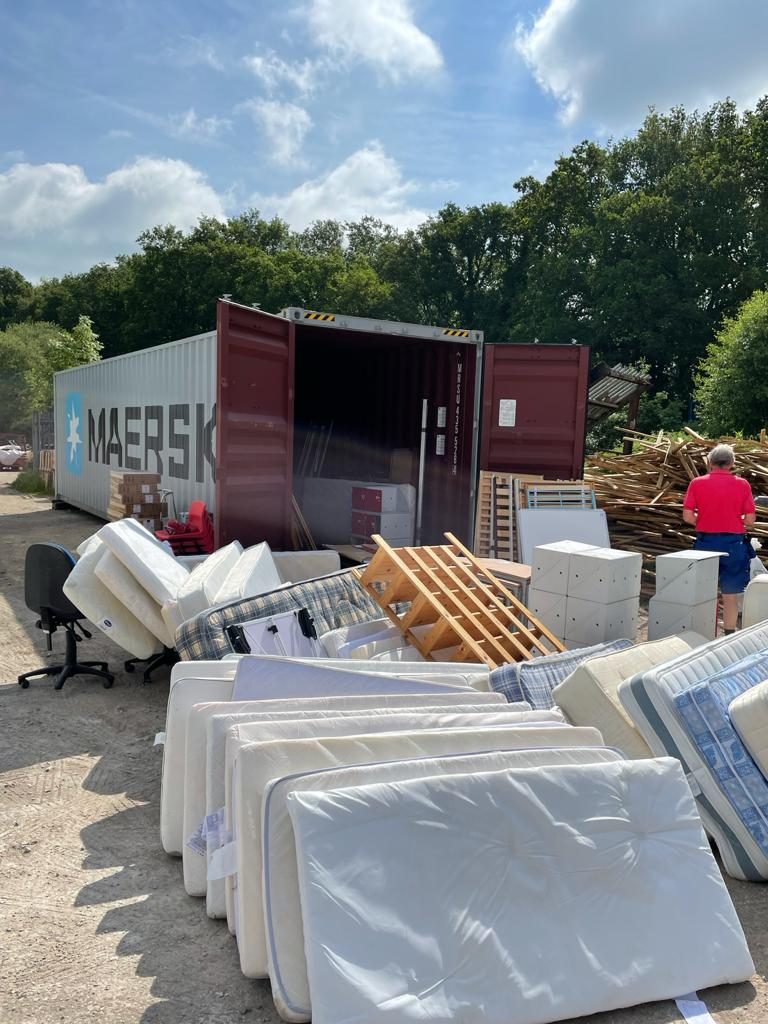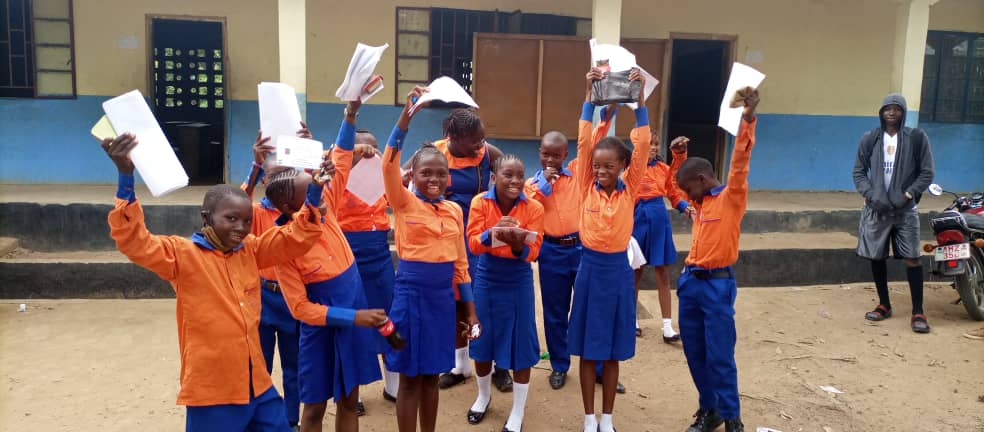 As a school year comes towards an end our first year 6 students took the important NPSE exam.  Here we have them celebrating!  We have also developed international reading with some UK people listening to children read on the internet and this is helping us benchmark our progress.  If you know a school who would like to partner with ours in all sorts of mutually beneficial ways, then do get in touch.

Thank you!