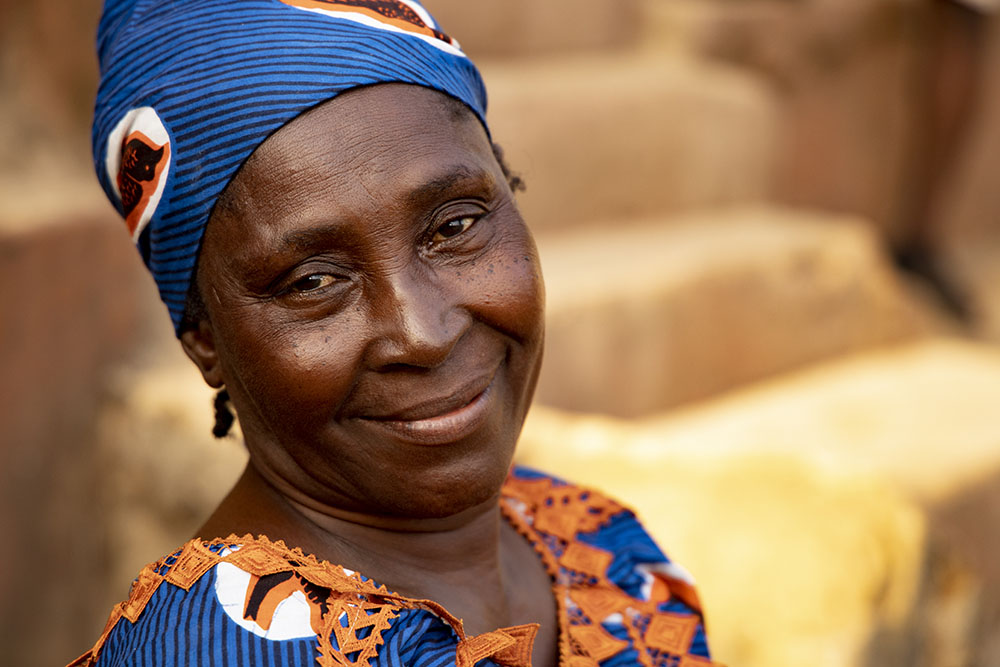 Hi there,
Would you or someone you know, consider joining us for a year in Sierra Leone?
I tend to think that most people wake up one day and say – Is this all there is? At that moment it is a bit like going into half time in a football match (as suggested by the writer Bob Burford). You reflect on the first part of life, at the career, family, success etc and suddenly realise the game is won in the second half. The question comes to each of us- what gives my life meaning?
This can happen at any time in life and for many we have a sense of wanting to do something of significance. To do something that will last beyond ourselves.
Over my years in mission, I have met many inspiring people who have responded to this call.
At Home Leone we need some key people, who have perhaps settled their finances for a season, reaching retirement or would raise support to come and work with us. Just last month we were thrilled when Jagtar from Surrey rang me and within a few weeks is living in Sierra Leone for 6 months revitalising our businesses.
So, if you are a leader, a teacher, a health worker, a businessperson, builder/DIY person, or whatever you have to offer, why not consider going "to the ends of the earth" to work with us to enable a vision that the poorest, may have new opportunity and fresh insight, from poverty to hope and a home! Do get in touch for a chat.
Thank you for your love, prayers and support, it makes a difference.
God bless and with love,

Nigel Hyde
Chief Executive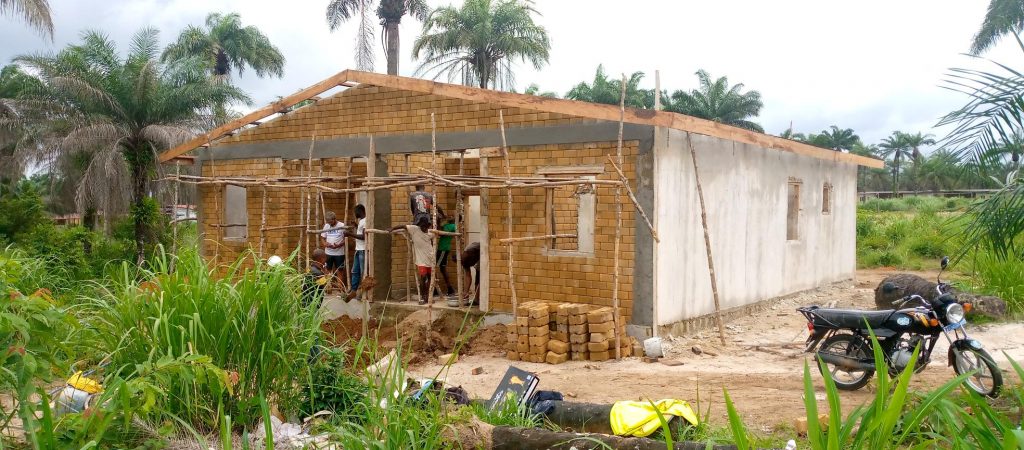 Our new "Dove" House design nears completion.  It has taken longer than we had hoped as the rains make it harder to build and especially as we had big downpours earlier than usual.  This prototype is on budget so far and looks like a great solution.  We have sent a summary to banks and government to look at how these can become affordable with investors, seeking a return on their money and holding security as this design meets many of the criteria they have been seeking.
School Partnerships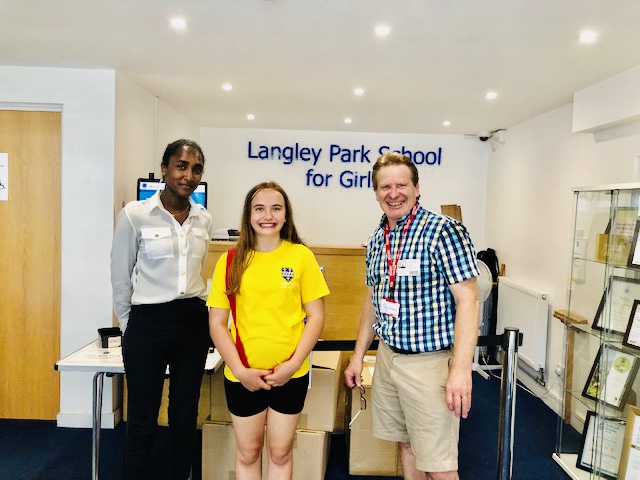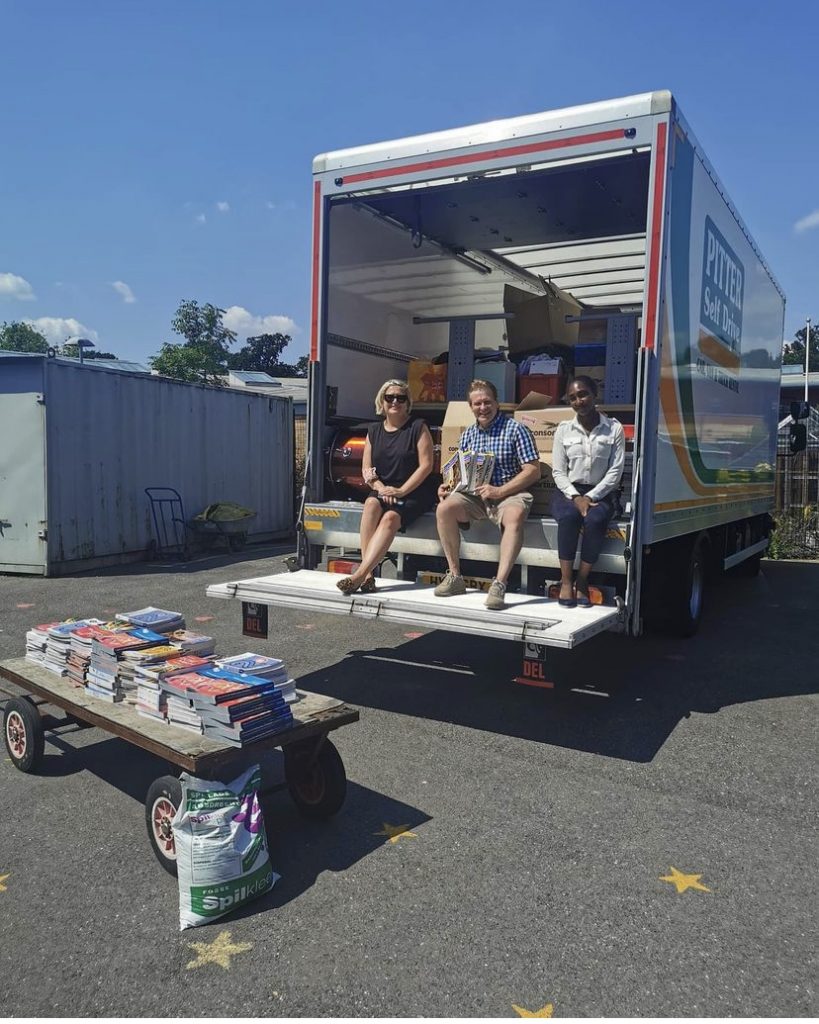 Langley School for Girls in Bromley has started to get behind Home Leone and in particular, Destiny Grace Academy. Amy, a year 7 student brought us to the attention of her head of year. I then did an on-line assembly and the school have now started raising money. This week, it was inspiring to meet Amy, her head of year 7, Mrs Hayley Crawford and head teacher, Ms Katie Scott. They had collected together all sorts of things as donations for the school. In particular they had spoken with Louise Wright, Home Leone's head of development for the Junior secondary school and provided a range of curriculum books that will make such a difference in the lives of our young people. Excitingly too, they donated a drum kit which the children will love!
We look forward to hosting school leaders with the opportunity for pupils to travel and work alongside our staff our pupils.
If you are in education and would consider connecting your school to Destiny Grace Academy, it is such a win for children in both nations.  Do get in touch if you would like to explore this more.
Community Development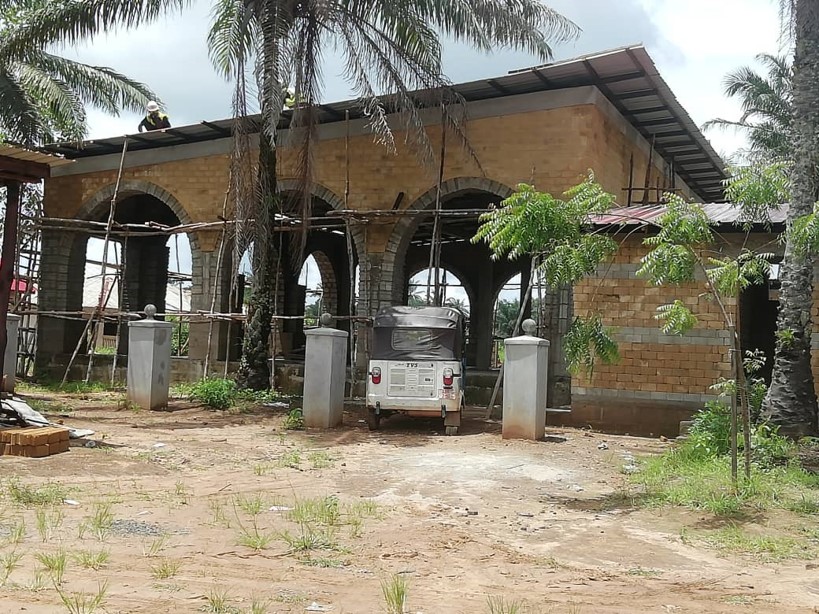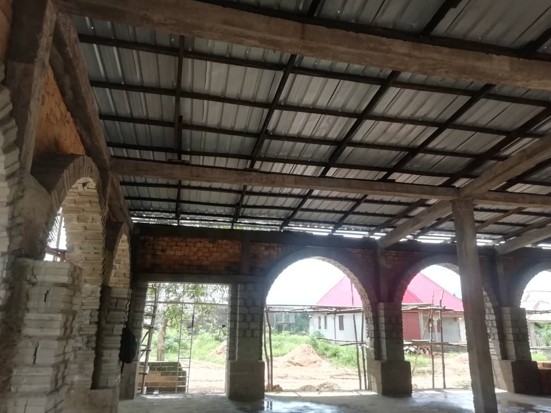 Community Development is a core part of our agenda. In the vicinity of our 25 acres, building has just exploded as our investment draws others to the area. This will bring more jobs and commerce and opportunities for those in the area.
One key element is to build a market.  Ben Okagbue has been with us since last September and his architectural skills were put to great use in designing quite an iconic building for the area.  We expect to open the market at the end of the month.
Toby Johnston completes his volunteering with Home Leone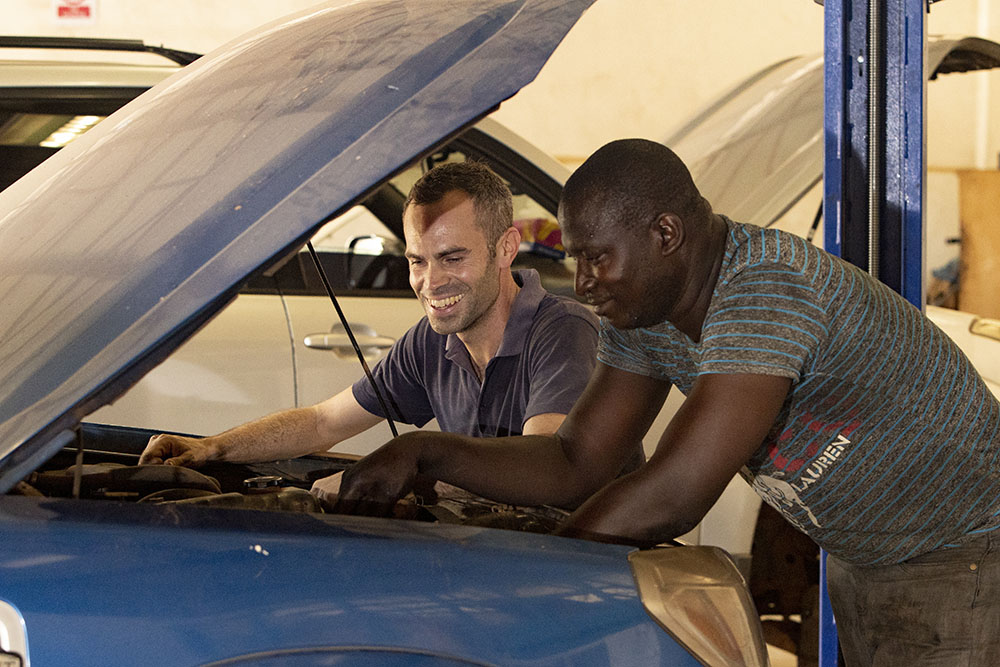 Toby came on a 2-week trip to home Leone and sensed Gods call to join us.  Supported by his Church (Hope Church in Luton) he spoke to friends and family and raised financial support to be free on Board.  A year later he had resigned his job and joined us in Sierra Leone.  In his journey he also found love and married Heather, a UK doctor, herself making a significant contribution in the nation.
Toby established a garage we call HL Motors and developed a customer base in Freetown. There are many problems with car servicing there as often you might take your car in to be fixed and it come out with more problems, sometimes as mechanics stole the good parts off your car and put old ones on.
It is our hope to develop the garage into a vocational training school for mechanics and this facility is just a wonderful gift. We are grateful for Toby's contribution and wish him well for all ahead.
Corporate Partnerships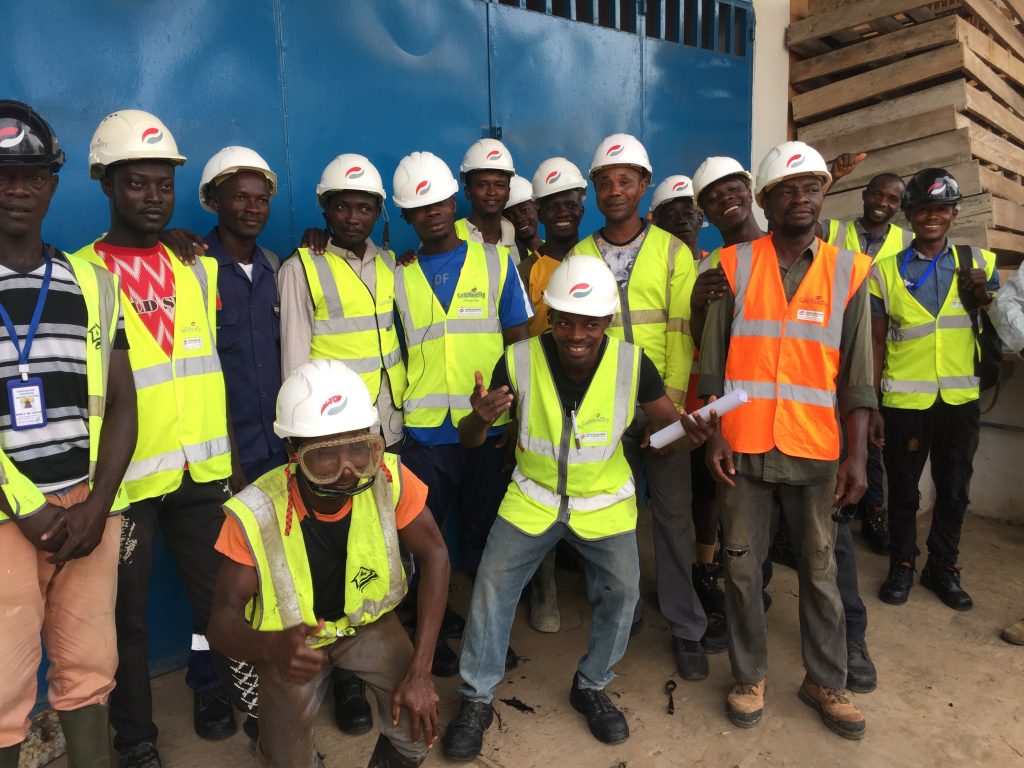 This week I met some wonderful people from the Vistry partnership. When Bovis Homes and Galliford Try merged there was a lot PPE with old branding, which they have kindly donated to us along with some wonderful office furniture.
There is incredible waste in the building industry as so much could be recycled when old buildings are demolished, or builders reach the end of their site works and send so much to landfill.  If we can find ways to connect in time so logistically these vital supplies can go to Home Leone, it offers a great win win for the company, the environment and the people we serve.
A Use for Old Tyres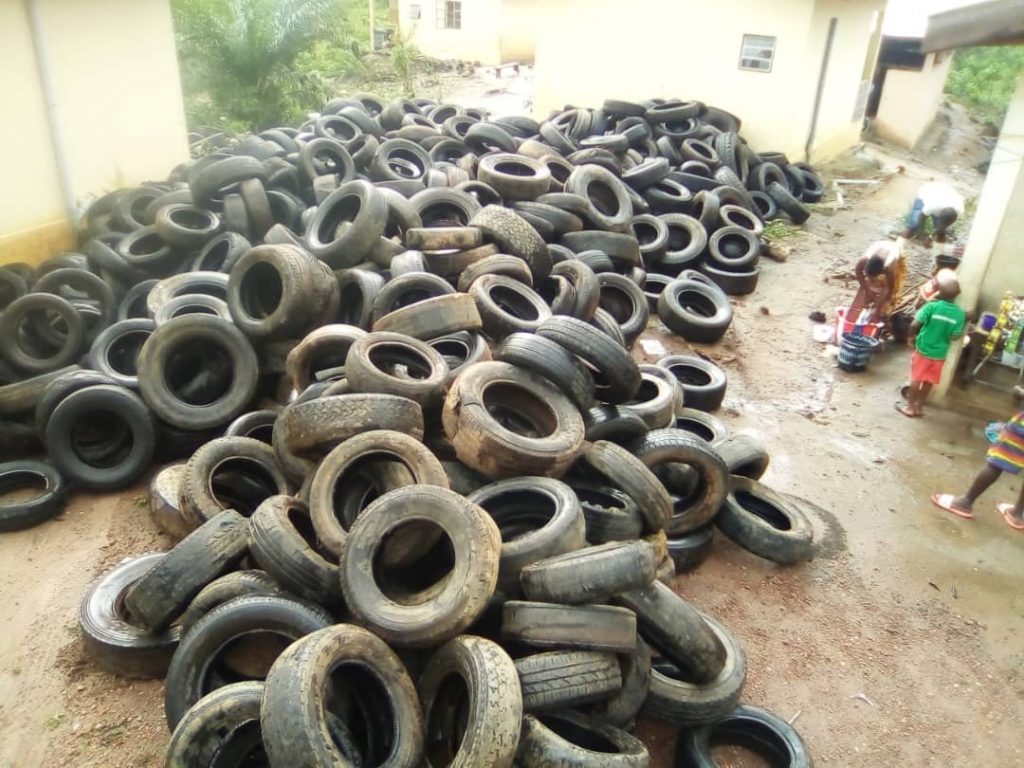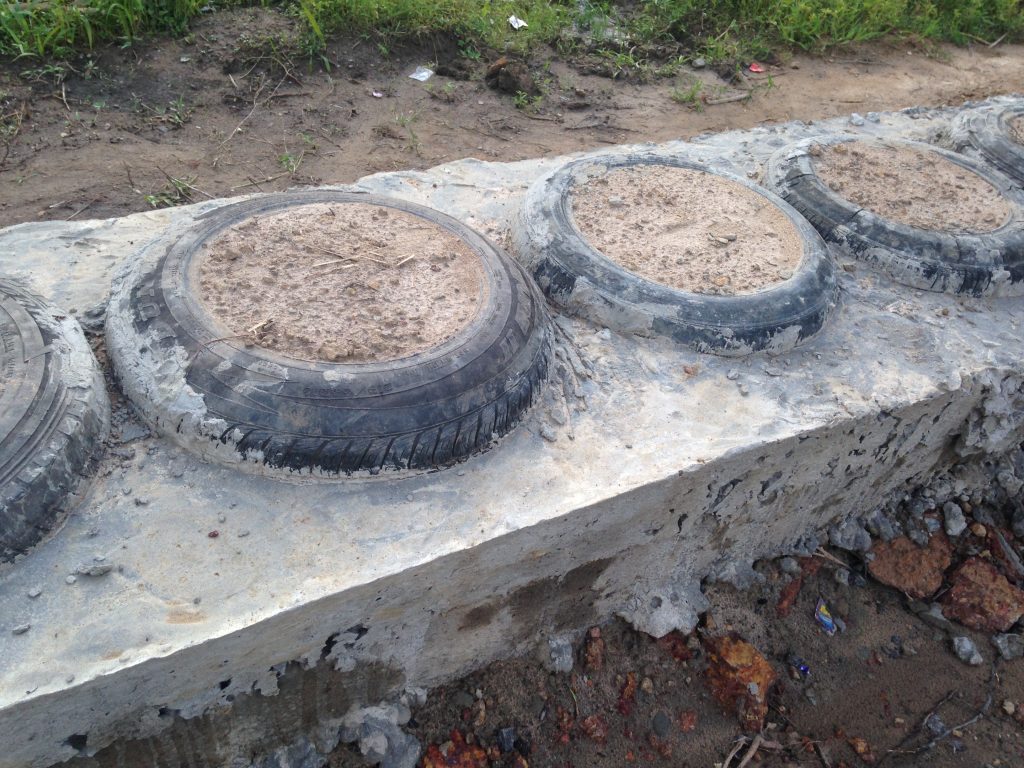 We are working with Don Bosco, a significant NGO in Sierra Leone to get a site levelled and then build a series of Dove Houses.  As part of the work, we have to build an embankment to make best use of land.  The way we do this is to acquire a large number of finished tyres and compact them with mud, making a significant supporting wall.  
School Graduation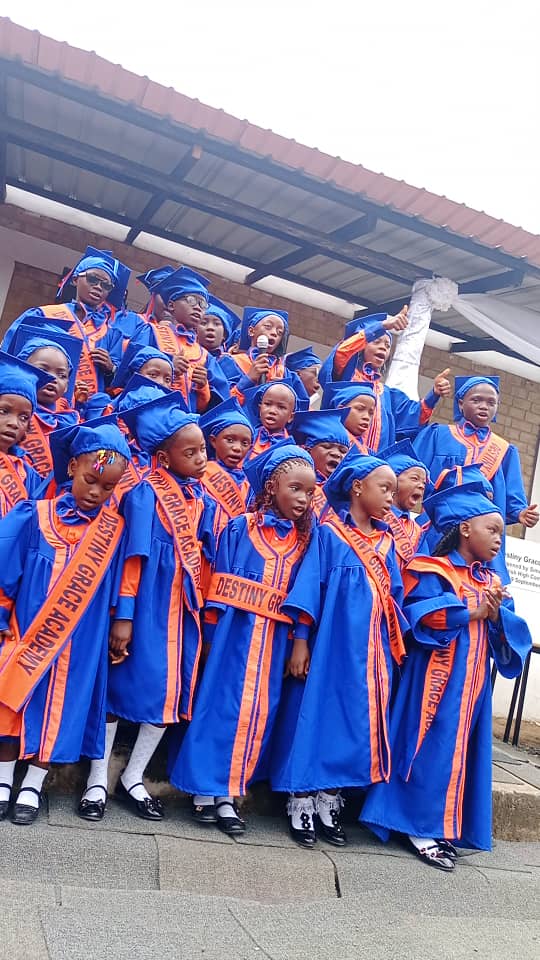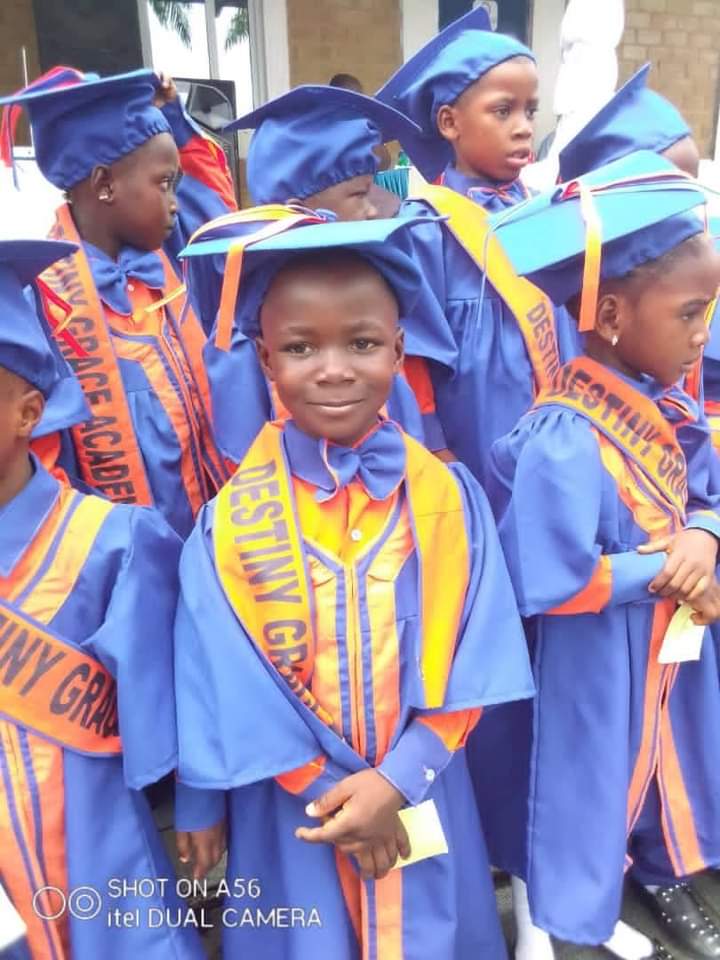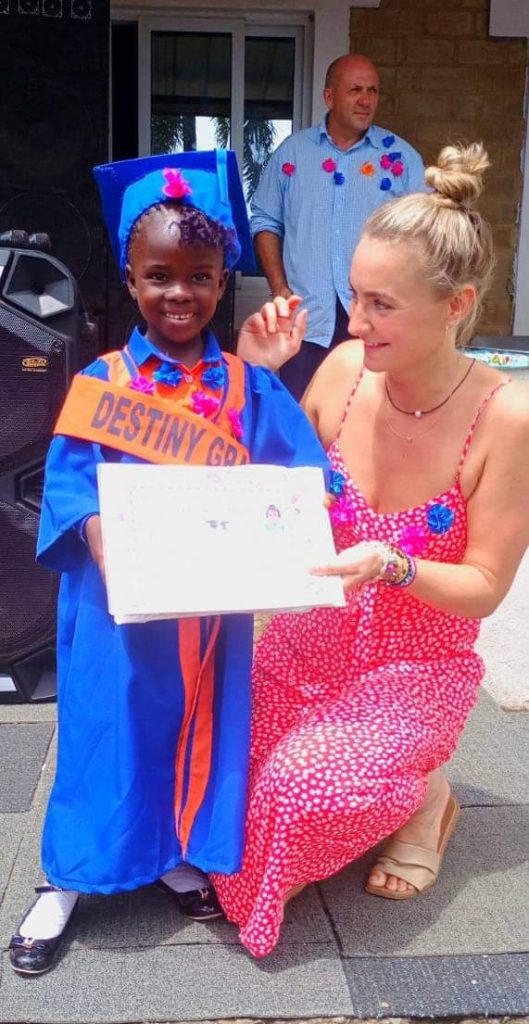 A tradition in Sierra Leone is that children graduate each year from one class to the next.  These pictures tell a story of the joy of our children in Destiny Grace Academy celebrating their years' work.