Hi there,

We continue to press on developing Destiny Village . In this news I want to welcome Ben Okambue as our new Chief Operating Officer. He flew to Sierra Leone on 4 September to take up his role.

Ben's arrival has given us a great opportunity to restructure our workforce to see we have the foundational people in the right roles as we prepare for all that is to come.

Our finances remain a huge challenge as we look ahead having furloughed much of the staff for 3 months during the rains. One way you could help would be to sponsor a wonderful team from 2 companies, Turley and Jacobs, who have a fundraiser running this week (see below). Our bank details are at the end of this newsletter too if you sense this is something to help with at this time.

We are also starting to look at our board of trustees and will be seeking to add 3-4 more over the coming year. Do pray for us in our search.

Our new school years starts, and we have exciting developments shared with you below. COVID has had a minor impact in Sierra Leone compared to what was forecast for which we are thankful. The flights and test rules are difficult to navigate.

Thank you for your love support and prayers.
God bless

Nigel Hyde
Chief Executive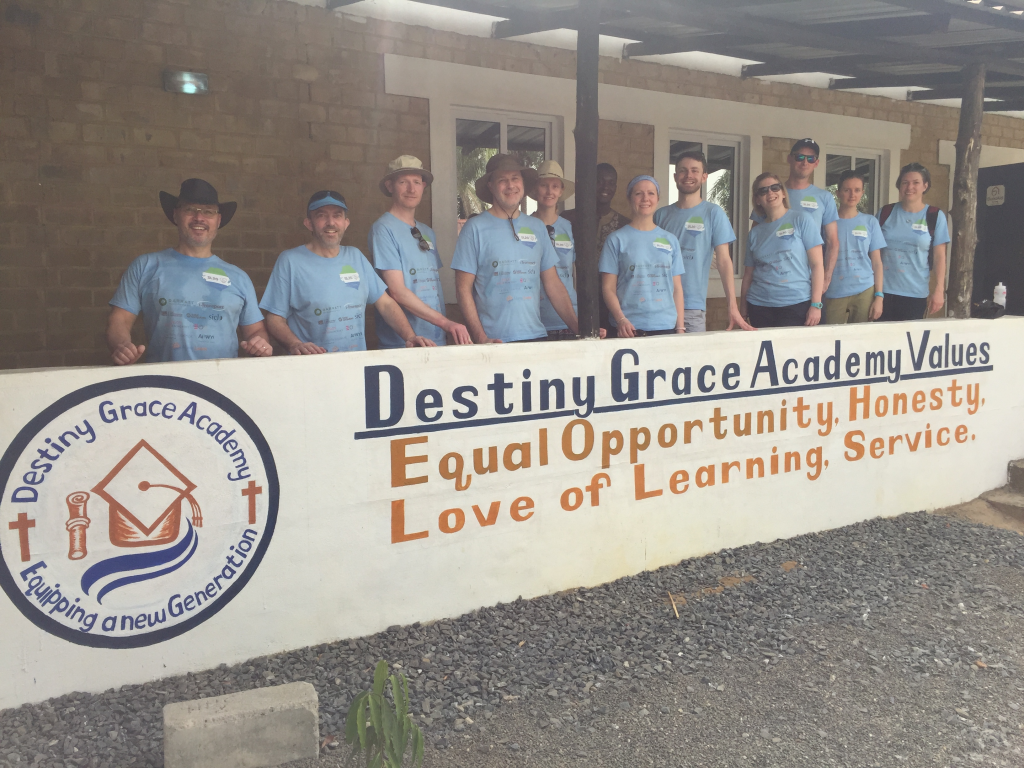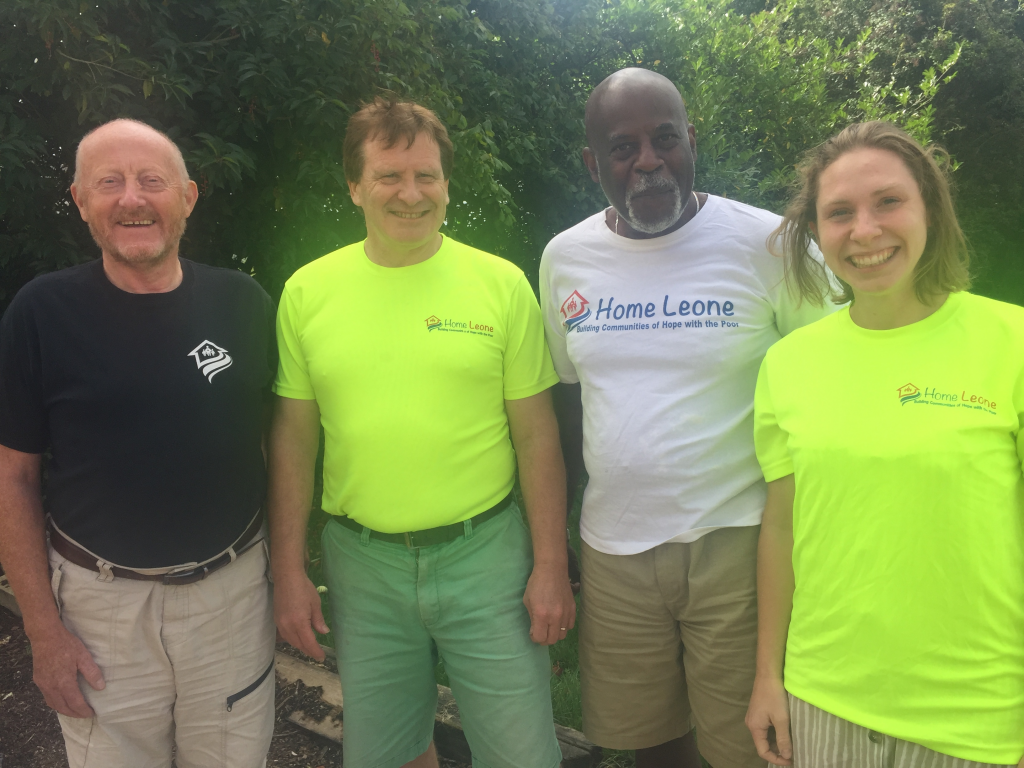 Ben Okagbue is a British/Nigerian/Sierra Leonean with a passion for low cost housing in the country in which he spent his teenage years. Experienced in the housing sector and having studied low cost housing, he worked on a housing project in Nigeria for 2 years and did 5 years in the health sector in The Gambia. In senior leadership in UK housing for many years, Ben has joined us, sensing a calling to see Home Leone go to the next level.

Ben (pictured above with trustees, Nigel, Clive and Rebekah) will take our Chief Operations Officer role so will be our senior in-country leader. In particular, he will oversee the business development and Home Leone support services that make all this happen. Please pray for Ben as he takes up his role.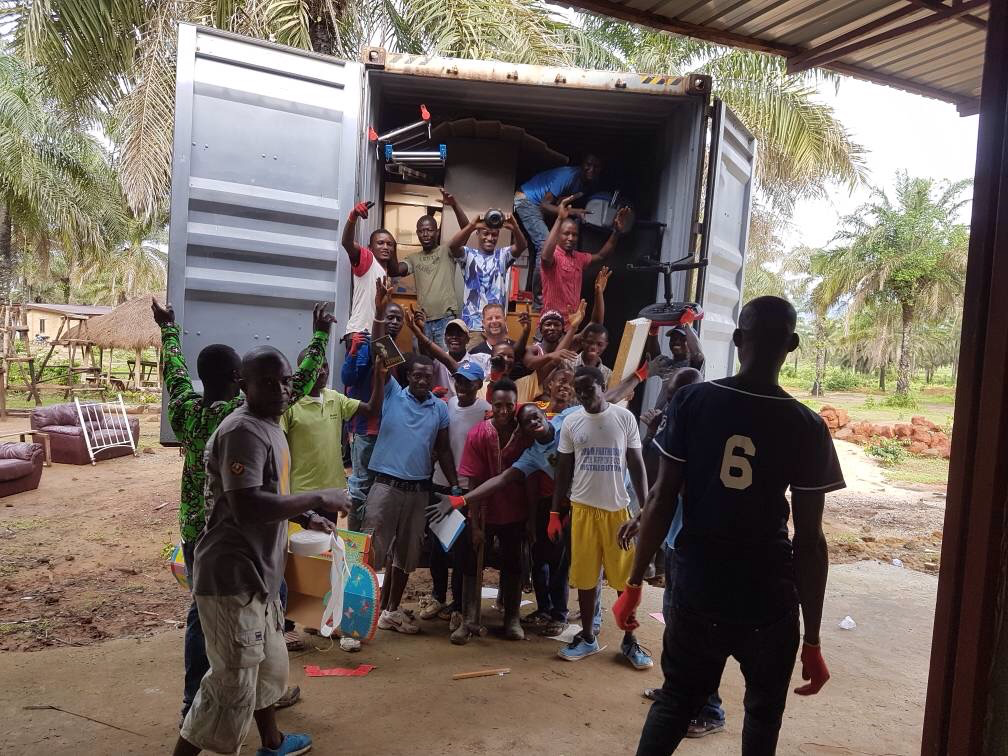 A wonderful local farmer just down the road from me has lent us a large lock up to collect our next set of donations and procured supplies to head to Sierra Leone. The lock up is in Bishops Waltham. There is a huge opportunity here. Many companies and groups want to donate high value supplies, materials, computers, equipment, school stuff and more. I really need someone to help me develop this and ask companies for items and get them here. If this is something you would enjoy and could help the poorest in Sierra Leone in this way, then do get in touch.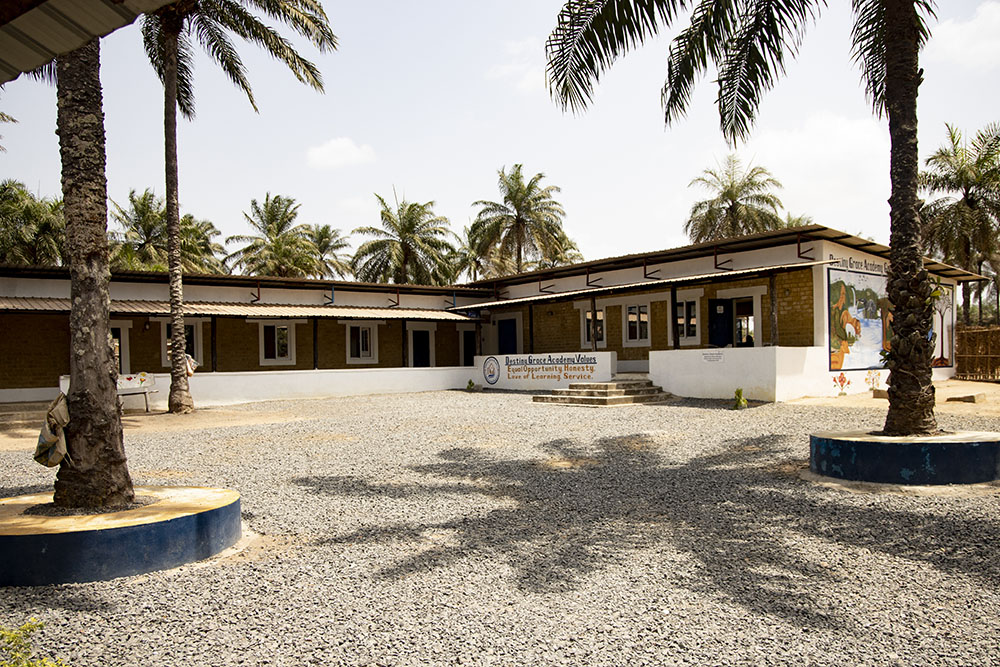 The Primary school reopens next week, and we have extended the catchment area to the wider communities this coming year. This is exciting and means after our first learning year, we will have over 150 Children in Destiny Grace Academy. We have had some great teacher training through the summer led by Ryanne and Louise and a range of other teachers. We also welcome 2 more new teachers to the school.

When we reflect on the work, we are so grateful To BuildAid (Norway), Care and Relief for the Young (CRY) and Meal a Day, together with a few others who made this facility possible.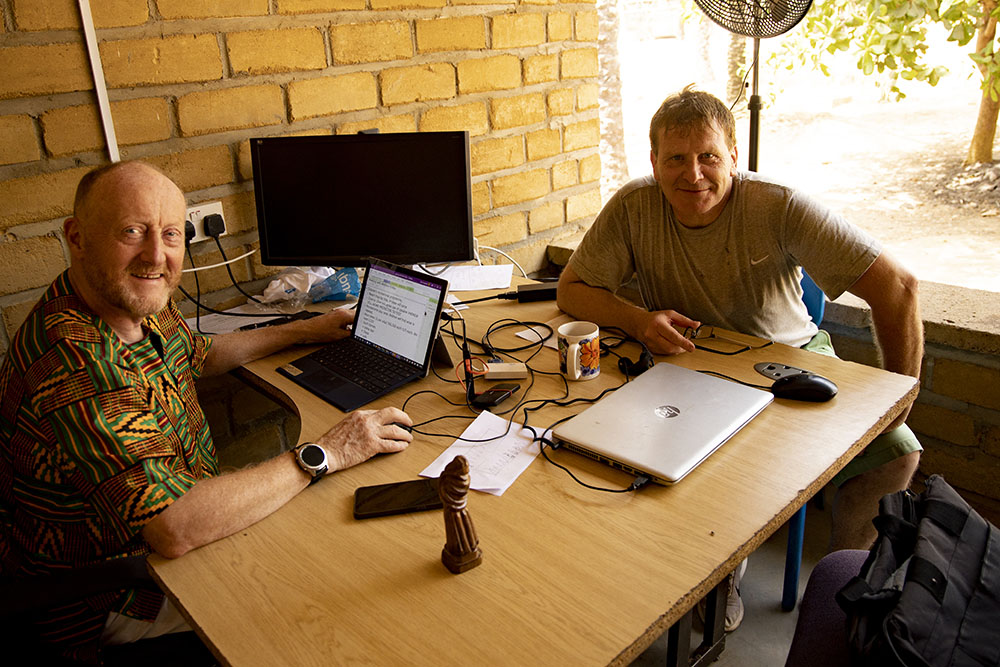 Do you love to connect with people and have good writing skills? We want to grow our grant writing team. If you could give one or more days a week to help, we have all the foundational information in place and could really use your help. If you would like to know more, why not ring me on 07961 576769.
Our Junior Secondary school has 4 funded classrooms. We need to fund 2 more ready for the school to open next year. In our area there is so little secondary school provision that many children are simply unable to go. The impact on each child of this provision is profound. We are grateful to One Kind Act and a great friend of Home Leone who made this possible.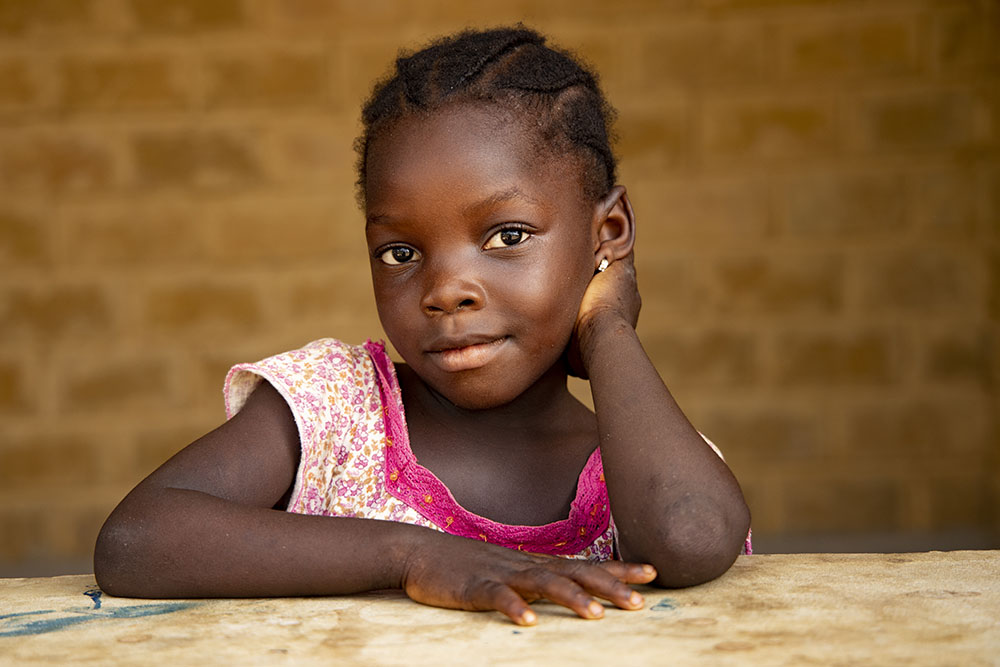 Our website is now 6 years old, since Dave did his amazing run called Man in a shack which got Home Leone off the ground. We now have a quote for £10,000 to build a new site, that will also enable the USA arm to have specific donor pages. If you are connected to web designers or interested in helping with this development, then please get in touch.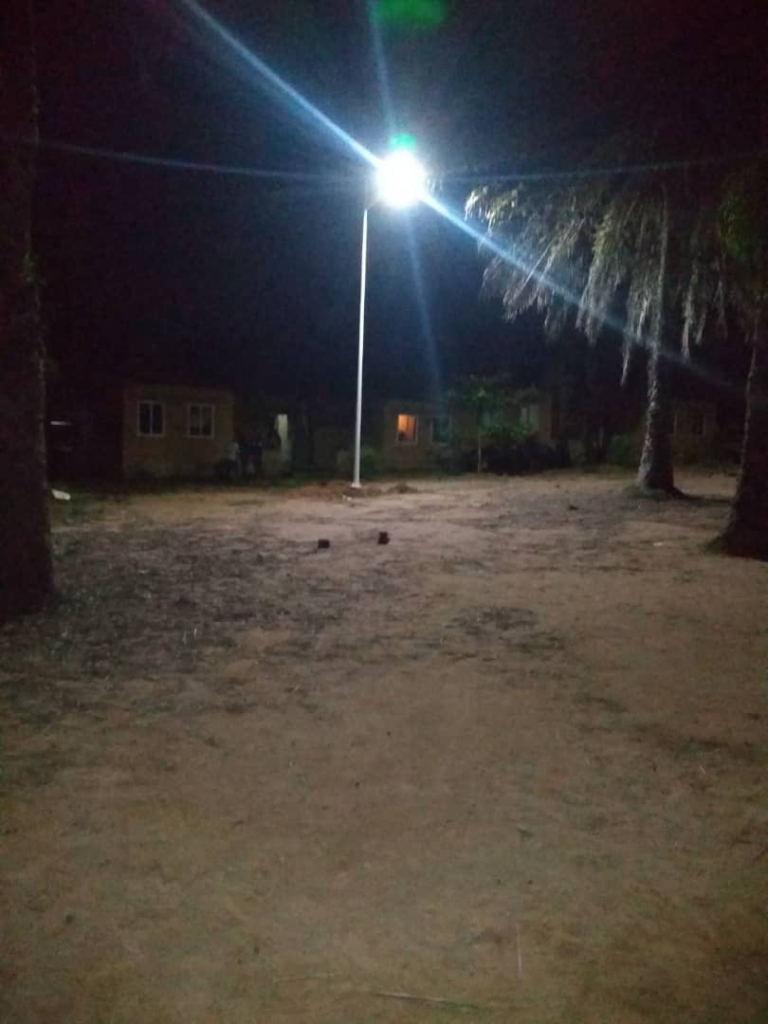 After 6 years the Sierra Leonean government has made a wonderful contribution to help Home Leone. We are thrilled that the Minister of Energy offered and placed 11 lamp posts for the village. This is a great encouragement and clearly helps with residents feeling more secure at night.

Thank you again for your love, encouragement, support and prayer that makes all this possible.